"What is VAERS When it Comes to Vaccine Injury- Interview Deb Conrad, PA-C
May 11, 2023 | Podcasts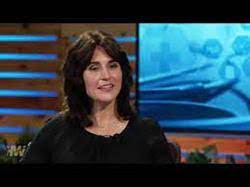 Deb Conrad has been a practicing physician assistant for over 20 years in upstate New York; right after the start of the Pandemic in 2020 and going into 2021 with the rollout of the COVID vaccine, she started to notice an uptick in more illnesses from the Vaccine; doing her due diligence and reporting what she believed and now knows with certainty that the diseases and injuries where coming from the Vaccine, she reported this to VAERS which stands for Vaccine Adverse Event Reporting System. Thinking that she was doing the right thing as a health care professional little did she know that she was placing a "target" on her back and was considered a whistleblower.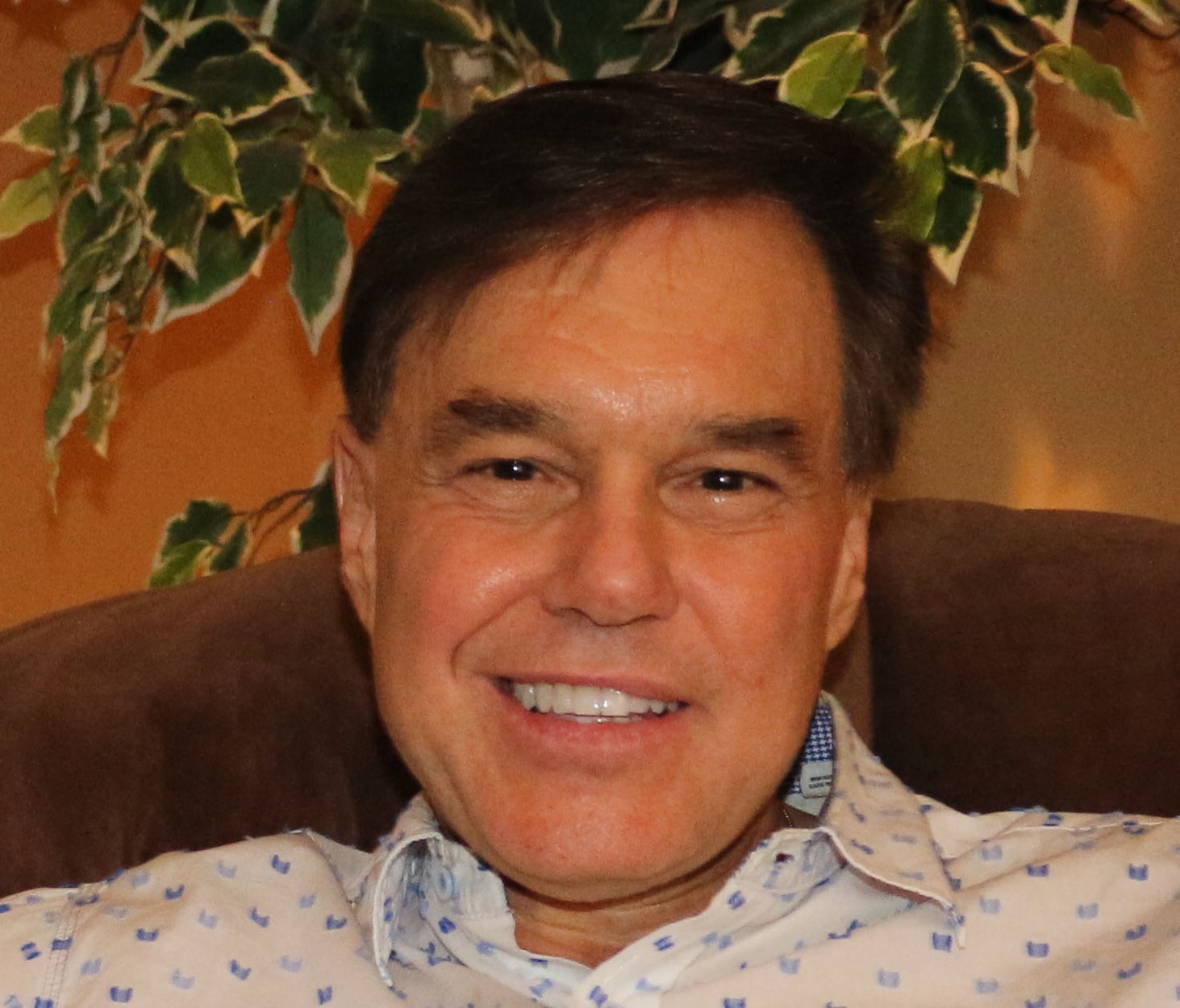 James Egidio brings more than 24 years of experience as a medical practice owner, manager, entrepreneur, and author to the Medical Truth Podcast by interviewing experts in the medical industry such as Doctors, Nurses, Researchers, Scientist, Business Executives as well as former patient's.
Episode Transcript
Intro: 
Get ready to hear the truth, the whole truth, and nothing but the truth about the United States Healthcare System. With your host of the Medical Truth Podcast, James Egidio
James Egidio: 
Hi, I'm James Egidio, your host of the Medical Truth Podcast. The podcast that tells the truth, the whole truth, and nothing but the truth about the US healthcare system. My guest has been a physician assistant for the past 20 years in upstate New York right after the start of the pandemic in 2020 and going into 2022 with a rollout of the Covid vaccine, she started to notice an uptick in more illnesses from the vaccine, doing her due diligence and reporting what she believed and now knows with certainty that the diseases and injuries were coming from the vaccine. She reported this to VAERS, which stands for Vaccine Adverse Event Reporting System, thinking that she was doing the right thing as a healthcare professional little did she know that she was placing a target on her back and was considered a whistleblower. It is an honor and a blessing to have on The Medical Truth Podcast my guest, Ms. Deb Conrad, to share that story. Hi Deb. Thank you so much for coming on to the Medical Truth Podcast. How are you doing today?
Deb Conrad: 
I'm good. Thank you for having me.
James Egidio: 
Absolutely. Absolutely. So share with the viewers and listeners of the Medical Truth Podcast a little bit about your story as a hospitalist physician assistant in upstate New York.
Deb Conrad: 
Yeah, so I have been a hospitalist PA for about 20 years and have worked about 15 of those in the same small community hospital. And I worked my way up to a leadership role in the hospital as well as my clinical duties. And when, the covid pandemic started naturally as somebody in leadership, I took a very active role in learning more about it and how we were gonna prepare as a health system to manage these people. So one of the things I did was I went up to the city and actually did a mass casualty training exercise with a couple of other physicians and other nurses and PAs in our health system to be leaders in this pandemic that was coming cuz none of us have ever experienced anything and we really didn't know what to expect. But really right away when Covid hit, there were a lot of really strange things that I was not comfortable with. I just didn't feel that this is the way that we handle public health measures. From the PE (Protective Equipment) being very confusing from the get-go. Initially we were not allowed to wear masks and many people were bringing in masks from home and then getting reprimanded for it. And then a month later then we had to wear masks. And again, that was all confusing because having been somebody in the hospital and having had worked with TB patients or tuberculosis patients in the past we're really strict about our personal protective equipment and our masks for an airborne respiratory virus or our respiratory pathogen like TB. And so when they directed us to, put our N 95 masks in a brown paper bag and reuse them for seven days, I just said to myself, this is just not, this isn't science. This isn't, this is a joke. Really. And what was really scary is that, very educated people went along with this and a lot of people would say, oh, it's because we didn't have supplies and that's a bunch of garbage. We had plenty of su supplies. It was just, again, another just way I swear to, to perpetuate fear and propaganda and to just mentally torture these healthcare workers so that when the vaccines came out, we would all just stand in line and wait thinking that we're gonna get out of these masks and this torture that when we're in. Looking back, there's so much I see that I may not have seen as clearly then but definitely I see how the whole playbook was written to basically get at the healthcare workers first, and these elderly people first. To be in line to take these vaccines. We were used and our education and our love for mankind and wanting to help people was taken advantage of from the get-go. I worked through Covid. I took care of hundreds of Covid patients in the hospital. Saw it for what it was, the lies that surrounded Covid again, from the masking to the numbers, to the death certificates, to the treatment, to the lack of treatment. And then the vaccines came out. And, I had already said, something's wrong. I don't care what kind of situation we're in. Anything that is rushed becomes very dangerous. And we have to be very selective about who we choose to use this treatment on when it's rushed like this. And from the get-go, I said I'm not getting the vaccine. I'm gonna hold out and just see what happens. And shortly after the vaccines were given to our elderly and nursing home patients and even our own staff, we started seeing problems. Just people coming in with sudden unusual health problems that they didn't have before vaccination. And it wasn't just like your routine run of the mill it came outta nowhere within hours of having the vaccinations. And and then came the censorship and the lottery tickets and the propaganda, the coercion, all the other things that surrounded these vaccines and the mandates. And I remember hearing from people, oh, you're not gonna lose your job. They're, they can't possibly do that. And what happened, thousands upon thousands of healthcare workers who were throughout the pandemic lost their job cuz they wouldn't take the vaccine. And many of them, like myself had covid. During the, initial wave of the pandemic and you say to yourself, any other virus on this planet, we don't vaccinate after we've had natural illness. But again, for this one, suddenly natural, I our natural immunity doesn't apply anymore. So there were just so many things that just did not make sense and they kept throwing this, trust the science. I'm like, what, whose science is this? Because I've been doing this 20 years and this isn't science. And even looking at how each state handled this differently, I said, it, when we had, it doesn't matter what state you go to, if you have tuberculosis, you're gonna be treated the same way. You're gonna have the same medications and things for covid, that was very different. If you crossed the border over to Pennsylvania, you were treated differently. If you went to North Dakota or Florida, it was all different. I just said, this is just a joke. Our response to this was an absolute joke. And I don't know. I just, I don't know what happened to people because I work with some very educated individuals and how they didn't see just the ridiculousness of this whole thing. I don't know. It's like they had blinders on.
James Egidio: 
Yeah. I wanna back up a little bit though, starting like from 2020, cuz this is all gonna lead into what we're talking about. It just seems as though this, like you say it, it was rolled out in phases. I mentioned this on a couple other episodes in the past about how on social media especially, it was almost like a joke for a while. The whole coronavirus thing. And, people were alluding, like I had mentioned before, to the Corona beer, and people weren't taking a very serious, as the weeks went by, they started to gin up. The fear the media did. They took a hold of it and there were so many. I call armchair healthcare providers being the media people that were getting fed this information from Fauci and they were getting fed this information from the experts, right? And it just seemed to me that as soon as you had doctors like Dr. Pierre Korey, or Dr. Peter McCullough, or even Judy, Mikovitz, who's a virologist, who was talking about mask because early on I purchased her book within, I don't know, maybe three weeks, called the Case for Mask, that they started to call it out, that there was no longer any healthy dialogue that used to take place in previous situations like this, healthcare Crisises in the past. Then it became censorship, and then Big Tech got involved. But then they would throw out statistics, like 98% or 98.8% of the people who would contract the virus would survive, right? And then there was evidence that the gentleman that developed the PCR test even said that it's not a valid test. So all this information was conflict conflicting. And then, phase two was the vaccine. And here we are, what, three years later, and they're still trying to play Whack-a-mole with the information that's being put out there. So why do you think that is?
Deb Conrad: 
I guess what you're saying is why are they still pushing this?
James Egidio: 
Yeah, they're still pushing the narrative. They're still censoring the information. What do you think is, grand plan,
Deb Conrad: 
what do I think it's motivation? The, yeah. The grand plan is ultimate control over our medical lives, our every aspect of our lives. It's in lockstep. We are moving towards complete control of our every single move. We are no longer gonna be looked as an individual. But with this collectivism, what's better for all? And it doesn't matter about your individual freedom, things like that. You just see it. You just see it. All of our constitutional freedoms and our medical freedoms went out the window with this whole covid thing. Even the, when you were talking about the PCR test I get so angry when I talk about the PCR test because again, hindsight's always 2020. But when I think about. We tortured people with these PCR tests. It was, I watched people's noses bleed from, because remember they, they told us you had to go way up into the nose. You had to, there was this whole process to the point, that these people, their noses were bleeding. My own daughter, the first time she had a covid test, she bled from her nose. She's traumatized from it. And I remember saying to myself, this is ridiculous. if the virus is so contagious and it's spreading everywhere and it's living on cardboard boxes and pizza boxes and it's weighing sets in the UV sun in the sun, right? You mean to tell me you gotta go all the way deep up into the nasopharynx to get this virus? It just I get so angry because I just say to myself, what did we do to these kids, to these, to people? And now of course we have these, covid tests now where you just swab the outside of the nose or even the buckle of mucosa in the mouth. Why didn't we have that stuff back then? Because again, it was part of that torture, that fear to, to people. It's just oh, it angers me.
James Egidio: 
Yeah. What again, I guess I, I'm so perplexed by the statistic, and I, maybe I'm just fixated on that statistic, that 98.5% chance of survival if you get the covid if you contract the Covid virus. So I'm thinking, okay I drive to go to the grocery store and I drive to go to the gym and I drive to go here, and I drive to go there, or, Yeah, I'm taking more of a chance of getting into a fatal auto accident and getting killed than contracting, covid and dying. So why all the hubbub about having to shut everything down and close the economy and the sky is falling type of attitude, right? Churches were closed, all these things so that none of that made any sense. And then the other thing that didn't make sense was if this was so bad right from the very beginning when they announced it, then why weren't mask mandated like ASAP right away? That, that should have been like, tall order is okay, everybody needs to wear a mask. Put the mask on. Because when you see video footage or news footage of people at level four, at the National Institute of Health and the CDC. With pathogens that are super deadly, they're wearing spacesuits. So I guess maybe we should have all been wearing spacesuits, right?
Deb Conrad: 
Yeah. Exactly.
James Egidio: 
Yeah. Okay. Maybe
Deb Conrad: 
I was just like, what in the world is this whole craziness, none of this, any sense? Whatsoever. And to me, again they claim that in the beginning we didn't know if it was droplet or it was aerosol spread. So I'm like, wouldn't you take the precaution that would protect you the most? Wouldn't you do that first and then you back off as you learn more about the virus and how it spread? No, we did the exact opposite. We told people don't wear masks at first. And then wear masks, and then go to these paper masks and these cloth masks and Yeah. And now we know that it's an airborne, it's an airborne virus, right? We know that now yet people are still walking around in cloth masks, right? And these surgical masks. And I wanna screen because I'm like, this is just, this is not even se making any sort of sense. Why isn't the media and these doctors coming out and saying, Hey guys, this is an airborne virus. Your face masks and your surgical masks and your cloth, ma, that's not gonna help you, right? Because that's reality. That's the truth. But they're not. And what drives me crazy is a lot of these experts have never seen a covid patient. They're not even seeing patients, right? These are people that sit in offices and make decisions. How do they know what's really going on the ground? It's interesting to me that they never seem to wanna hear from the actual boots on the ground medical professionals that were seeing patients and seeing covid. Why didn't they ever wanna interview any of us? It was always people who never even took care of a covid patient.
James Egidio: 
Like Anthony Fauci.
Deb Conrad: 
Yeah. So many of 'em, you'll get these doctors on television from some, university setting. And again they're, they sit in offices. They're not actually the ones taking care of these patients in the rooms, all of that. They never wanna interview those people. And people have to remember that, like your audience, when they see this expert on television, they need to ask themselves, is this person an actual real working doctor? Do they actually see patients? Because nine times out of 10, they don't.
James Egidio: 
Yeah. Yeah. And I think that's the issue here at hand is that you have outlets like CNN and Fox and all of them, every single one of 'em that jumped on the narrative to protect themselves and their sponsors, which of course, as it turns out to be Pfizer, that's a whole nother issue. And you have a situation where this is where people get their information from and big tech, Google and Facebook did a really good job of censoring a lot of the, like you said, the experts. Because I remember early on when this all happened and you had Fauci and Dr. Birx involved. You also Trump had brought in Dr. Scott Atlas and in his book he mentions about how he had this data going into these closed door hearings of information that he wanted to put out. And it was hard numbers and whatnot. And they. Basically censored them. They says, no, we're gonna have Fauci and Birx lead the narrative on this. And that's another thing that even Trump did. He, he then he jumped on the whole thing with the vaccines. So this became a political football, right? And then we go into an election year and, you have Biden and Trump running and they're both using it to their advantage, the whole Covid thing. And to their disadvantage more to their advantage, I should say, not disadvantage. So it became even a political football and it was the people that were in the middle of this mess. And it was doing a major disservice to the public of the information that was being put out there by these clowns that I call them. And I'm even faulting Trump for this as well, with Operation Warp speeding, putting out these vaccines. So that gets into my next question to you about vaccines. And what I wanted to ask you is how soon after the vaccines. Did you start to notice vaccine injuries and illnesses in the hospital?
Deb Conrad: 
Oh, right away. Right away. I, again, at first I, I didn't know what in the world was going on because just like through the whole covid narrative, it was all so confusing. Early on, people have to remember very early on, these va these vaccines had certain freezer requirements. So because the mRNA is so unstable, so for us healthcare workers, in order to get a vaccine, some of us had to travel two and a half hours for the dose. And then you had to go back to the exact place to get your second dose. Another two and a half hour drive there and a two and a half hour drive back. So that was a deterrent to a lot of people initially is who wants to drive that far to get a vaccine. And again, I say thank God, right? I, because cuz I wasn't driving, I'm not going there. But initially, and then I say to myself, what happened to the freezer requirements because we never, we don't talk about that anymore. That was such a big deal early on. But a lot of our staff, got vaccinated and then would come to work or try to come to work in the coming days after. And they were so sick. Many of them have fevers. They had ringing in their ears, they had vertigo, which is spinning sensation, fatigue, all sorts of things. But God bless them. They just said, oh, this is just a side effects of the vaccine. And I kept saying, if that was a drug, you would list it as an allergy. Who would put up with that, because some of these people had vertigo for weeks after their vaccine, and then it got worse with the second dose. Some of our staff ended up getting hospitalized with complications. We had nursing home patients getting their vaccines, and then a week later, testing positive for covid and coming in for covid v all sorts of bizarre things. Strokes and heart attacks and people dropping dead. And at first, again, because we received no information about vaccine side effects other than the sore arm and the fatigue and maybe a fever, none of us even knew about what to do with these. We didn't even have the idea that there was gonna be anything other than a sore arm and fatigue and a fever because we weren't again told that there were any side effects other than that. Associated with the Covid vaccine. So it took me a couple of weeks to finally put two and two together and say, no, this isn't normal, this, there's something wrong here. And that's when I started my own research and I found the Vaccine Adverse Event Reporting System.
James Egidio: 
Yeah. So stop right there. And I don't mean to interrupt you, but, so that was gonna be one of my questions to you. What I wanna do is I wanna show the video not the video, but I wanna show the listeners and viewers, I meant to say the while we're on this, the what a VAERS report looks like. And then you could walk them through that as well. So here we are, we're looking at this VAERS report. Go ahead.
Deb Conrad: 
Yeah so this is a vaccine adverse event reporting system, right? Basically a report and anybody can report to the VAERS system, but the majority of the reports come from healthcare professionals who are taking care of these patients or the drug manufacturers themselves, because healthcare providers or professionals are required by law to do these reports, as are the vaccine manufacturers. If if a side effect comes to their attention. And this was something, again, that was never educated to anybody in my health system prior to me finding out about this on my own. It's not like when the vaccines were released in December, 2020, we received some sort of memo to watch for side effects. And if we got them to make sure we do the vers reports as per federal law, nope. That was never communicated to any of us. So again we were conditioned to not even believe side effects were possible, but they were and they are. And so I learned through trial and error how to basically be an expert. In doing these various reports I filed probably close to 300 wow. From the time, from the time I had started to the time that I was walked out of the hospital for filing these reports.
James Egidio: 
That's what I wanted to ask you. So what happened after you started to report these various reports and brought this up?
Deb Conrad: 
Sure. Because I was part of leadership, I saw and, part of the safety committee and all the things that the hospital we do to look out for our community and the patients in our community. I brought this up and I naively thought that my health system leadership also didn't know about VAERS. I thought we were all just coming and all being educated about this. I had no idea that they knew about it. Of course, they knew about it, but so I went to leadership and I explained through emails and actually through meetings. Look we need to get a system in place in this health system to assure that these reports get done to the VAERS system. When we do our duty to assure that that if these vaccines are safe, that, we give this DC the information they need to assure the public that they are safe. And that's what the VAERS System is there for, it's an early warning system to detect problems in in US licensed US licensed vaccines after rollout. These were under emergency use, so it was even more important to make sure that these VAERS reports got done. So after I went to my leadership and I told 'em that I was gonna start doing this for the health system until we figured out a plan, they initially had no issue with it, I think because they thought, oh, what she's gonna do a couple of VAERS reports, no big deal. It ended up turning into a full-time job because I wasn't the only medical professional seeing these problems. The emergency room was. The surgicals, surgeons were seeing it. Everyone was seeing it. So once they found out I was doing these, they were giving me all these patients to report, because each report takes about 15 to 30 minutes, and it's not something you can do during your working time because you just, it was covid. You don't have any time as it is, and then you add covid to it. So I would do all these reports oftentimes after my shift had ended unpaid on my own time, often on my days off. And I finally, I was doing like 50 reports a month and I went back to leadership and said, look, we really, we need to move forward with some sort of system where we could either hire somebody or what have you to make sure that these reports get done. And that's when my my chief medical officer basically said, you know what? We're gonna audit these VAERS reports. So because we think you're over reporting we are not hearing that anyone else in the health system is doing what you're doing. So I ended up giving them patients that met the exact required reporting criteria that was listed on The VAERS website. And I was not allowed to be in this audit. I was not allowed to defend my documentation nor my patients. And they came back with that. I was over reporting. And as a result, I was no longer allowed to do any VAERS reports on any patients other than the ones I directly was responsible for. And I said who's gonna do them? Then on all these other people, when I have a doctor come to me and say, Hey, Deb, let's, we need to do this VAERS report. What am I supposed to do with that? And they said, oh, put it in our internal system and we'll take care of it. And I said, all right, then are you gonna let me know you took care of it? Because by again, knowing. About these patients and that these things have to be done by law. And then not doing them myself, or assure that they're being done properly, I'm being put in a position to, again, knowingly violate the law. I asked them to make sure that they let me know when these reports were done, and they refused to do they said it basically wasn't my business and I knew that these reports were getting done because I would go back to the physicians and say, Hey, did you file that report? And they would tell me, no, Deb, I don't have time. I don't have time. If you're not doing 'em, I'm not doing them because I don't have time to do it. So I, it just, it angered me. So then I reached out to my New York State Department of Health. I reached out to the CDC, the FDA, the accrediting body for our health system. And again, no one wanted to deal with it or take responsibility or do anything. I ended up getting legal counsel to help me and we wrote some letters to the hospital and again, notified the CDC and the FDA and again, ignored. And ultimately I went public as a whistleblower cuz I just couldn't take it. And I came out on September, I believe it was September 21st on the High Wire with Dell Bigtree and basically told my story about what was going on at my hospital system. And at the time I did the interview with Dell, I was still employed, but as most people are aware, once you become a whistleblower, your job is often times on the line. And on October 6th, I was surrounded by my human resources department people, and and basically escorted out of the hospital. Like I was given,
James Egidio: 
escorted out by security?
Deb Conrad: 
No, by the human resources department. They had asked me in private if I was gonna go quietly and I'm not a confrontational person in any way. I'm not going, be ridiculous. But they walked me back to my workstation and made sure I got my things and I didn't talk to anybody and then saw that I, left the hospital. Yeah, it was awful because they did it in front of all of my peers. It's not like they sent me an email and say, Hey Deb, come down here. Bring your stuff. We wanna have a talk with you. No they surrounded me in front of all of my colleagues and it was very public and very awful and humiliating. And they made an example of me. And as a result people aren't doing the VAERS reports at all now in my health system because who's gonna do it? They do, they wanna end up with the same fate as I Yeah.
James Egidio: 
Is that even legal though, for them not to report to VAERS or is that just but
Deb Conrad: 
according to them they consulted with their risk management team, which is their legal team. And their legal team said that Yeah, they could, they can block me from doing VAERS reports.
James Egidio: 
Wow.
Deb Conrad: 
It's insanity. And one thing people have to realize is, what when you administer a vaccine you bill to the insurance company an administration fee. Now the vaccines are free. They're provided free by the government to anybody who wants to give them. But there's a you bill an administration fee and each vaccine, it's a $44 reimbursement. But as a condition of payment for that administration fee, these health systems signed an agreement with the CDC and the FDA, that they would assure VAERS reporting gets done as required by federal law. But they didn't assure it got done. Wow. And in fact, I'm living proof of that because Sure. I tried to do it and I got thrown out of the hospital and they took my job and my health insurance and everything that day. It's horrible.
James Egidio: 
Yeah. Oh, I'm sure. So what you're saying then, it sounds like that a lot of physicians and physician assistants and nurses. And a lot of the providers in the hospital are under a lot of duress and a lot of very much censorship. Pretty much
Deb Conrad: 
Oh. Very much. We were not allowed to talk to the patients at all about their vaccine. I actually was pulled into the office two times because I was caught, basically if a patient said to me, I think this is due to my vaccine, I would say, I would always tell the patients, I, I can't say if it's a cause and effect cuz that's not my job. All I can do is file a VAERS report. And the CDC can look into this and see whether or not there's a cause and effect. But I believe you. And I'll support you and I'll document that you believe this happened after the vaccine. Just doing that, I was told that's creating vaccine hesitancy. So now you're not even to acknowledge nor document what the patient directly says if it is in relation to the vaccine. See it's just, so never before in my career have I ever been directed not to document what the patient is telling me is going on. You, that's what you document in the medical record, the history, present illness, what is going on with the patient. But if it was about the vaccine, oh no, you don't wanna document that cuz that could create vaccine hesitancy amongst the staff and
James Egidio: 
unbelievable
Deb Conrad: 
What's so sad is, as a result of this, Because no one is comfortable documenting or talking about the vaccine. When these patients try to go for compensation, whether it be through FEMA for a vaccine related death or through the countermeasures program, they have no medical documentation there. There's nothing in their charts because no one is documenting anything because everybody is afraid to document.
James Egidio: 
Yeah. Let me ask you something. It just seems like you have, this is like a coordinated effort. Who is, who's influencing every single, it seems like every single hospital across the country to conform to this, Vaccine Evil Empire isn't there one single hospital in this country that says, you know what, you have the right to refuse if you want this. And they're conforming to reporting the VAERS and they're doing the right thing. It just seems it's like everybody's on board for this conspiracy. That's the conspiracy.
Deb Conrad: 
I think that because there's money behind it. If there wasn't money behind it, I think a lot of people wouldn't be. But they tie up your funding to a certain percentage of people being vaccinated. And they've already, they've done that for years. And pediatric clinics, if you have to reach a certain amount of of vaccinations in your clinic to receive your funding, to receive kind of your bonus. So they've done that for years. And it's just, it's the same thing with now these covid vaccines. And so while the people, on the ground may not agree with these mandates and and enforcing this, and people losing their jobs their paycheck, is dependent on it. So in the end, people say we gotta keep these hospitals up and running. If we don't take the funding, we're all gonna go belly up, and then everyone's gonna be outta job. So they just go along with it.
James Egidio: 
Yeah. I use the word force too, because I think, I feel personally that they're forcing people and they're backing against the wall. I interviewed Jodi O'Malley, she was a whistleblower nurse out of a hospital in Phoenix. And she says it's consent. It's not force, but you can, to me it's word salad as to what words you want to use, but to me it's force. When it comes down to people in their livelihoods, you're forcing 'em to get a vaccine. You're giving 'em no choice. So that's force pretty much. They're not physically holding you down. But the definition of force is not really, has to be physically holding somebody down to vaccinate them but you're taking their livelihood away from 'em, right?
Deb Conrad: 
Oh, absolutely. And people have to, now of course, and you can, anybody can go back and look at Deborah Birx, testimony to Congress, but she admitted these vaccines were never tested to see whether they block transmission or infection. She admitted that we know that now these vaccines do not stop transmission or infection. So why are there so mandates? Yeah, it's not about keeping people safe because you could still get and give covid whether you're vaccinated or not. So what is the reason? We still have mandates. Why am I still not allowed to work in New York? We have no exemptions here. So why is that if it isn't about control and taking over your medical, individual medical freedom?
James Egidio: 
Yeah, there was just so many consistencies. Now that we have this administration in office, this I call this clown show where, they were like forcing these vaccines we're more or less making them mandatory for pilots and nurses and doctors. But then even back before that, let's go back and, the Trump administration too, same thing. Operation warp speed, he pushed it, he kept pushing the vaccine. So he's just as guilty. He hasn't come forward and made a public apology. Trump hasn't about the use of the vaccines and operation warp speed and freeing the pharmaceutical companies from any liability for vaccine injury. So he's just as guilty as far as I'm concerned, and. There's, like you said, there's a lot of money behind all this. The other thing that was for me, the red flag too, was that because this was under operation warp speed, and under emergency use authorization, this reminds me of a research study, right? Like a research study. The Guinea pigs was the American public. They had to be rushed, rush, rushed. They had to be injected. And of course, we knew, some of us knew that there was gonna potentially be some injury to these vaccines, So it frees the liability from the pharmaceutical company so they could just say sorry, that's pretty much you're on your own, Which is a shame. And then you have Bill Gates involved, right? Since when there's a guy who was involved in the computer industry, All of a sudden become an expert on vaccines. Like you said, he never saw a patient in his life, but all of a sudden he's like the vaccine, talking head and he's the expert on vaccines. All of a sudden, bill Gates of all people, so there were so many red flags and there were so many warnings for people that. They should have known better by just the people that were pontificating their this expertise on vaccines. And then what was happening, and they're still pushing this stuff. They're still telling people, oh, you, you need to get your booster, so at this. Yeah.
Deb Conrad: 
Yeah. And one thing I tell people all the time is, we're still, all we still have available are emergency use vaccines. People love to talk about how they're FDA approved. Of course they're FDA approved, but you can't get the FDA approved version. All you're getting is the emergency use authorized product. I dare anyone who's planning on going and getting a booster in the future to demand that. They get the Comirnaty vaccine demand. It just go to a pharmacy and say, I want the vial that says Comirnaty that's the only one I want. I want the FDA you won't get it. You can't get it right there. And there's reasons for that, you're getting the emergency use product, you're still getting an experiment, People need to educate themselves. I'm very sad at how far we have we have deviated from just plain old common sense in this country. I feel like people have become robots and to some extent maybe media and IT and technology has perpetuated that because I don't know what's wrong with most people. Like they I have patients that come in that have a million drug allergies because they had an itch or a rash or something, but they all take every single one of these vaccines. They scrutinize products on the, when they go grocery store, they will look at the labels. Yeah. They'll write things down and they're, they won't, drink tap water and they won't use fluoride in their toothpaste and all sorts of stuff. But yet they will inject themselves over and over again with an experimental product. And they say they all tell you, I don't trust big Pharma. That's, I don't like pharmaceuticals. I don't. And I tell 'em, what, don't you realize it's the same companies making your vaccines? What in the world? It drives me crazy. It's just, yeah. So crazy. I don't know.
James Egidio: 
I know. And now I'm reading articles lately on ck I just interviewed Dr. Anna Maria Mahelcia. She's a physician up in Yemen Washington. She's a diligent Substack writer on this whole mRNA vaccine she's talking about. And it's coming out now that they're injecting cattle with a lot of the mRNA vaccines. And now it's being transmitted through meat and now they're saying that there's no mRNA in the vaccines, that there's more of these heavy metal particles that are used in conjunction with 5G and this transhumanism. So there's so much information being put out there about the vaccine. I even interviewed a, Dr. Douglas, a local doctor here in Florida, was telling me he had a patient that had both the Moderna and the Pfizer vaccines, and he was talking about a magnet sticking to his deltoid. And I've seen that in the past, about a year ago. Dr. Tenpenny, I believe pointed that out as well. So you don't, nobody knows what's in these vaccines. And again, it frees the pharmaceutical companies from any liability. So why would you take this vaccine? And like I said, from the very beginning of this episode, 98.5% chance that if you contract the virus that you're gonna So right there, that's, and enough in itself is to say, okay, I'll trust my immune system to get through this. And I've had family members that have had covid and they got through it, pretty much every, in fact, everybody I know got through covid, but three people I know personally died from the vaccine. A 30 year old who was healthy, a 50 year old that was healthy, and a 65 year old that was healthy dropped dead after the vaccine. So what does that tell you?
Deb Conrad: 
Yeah. What I'm seeing now that's really quite scary is that, even for people that were vaccinated in early 2021, they're having problems. They're coming down with problems. That we don't know the long-term effects. One of the biggest questions I asked of my infectious disease, Colleagues when these vaccines were coming out is okay. This is brand new technology. It basically teaches your body to make spike protein to basically make it what turns it off. That was my question. When does it turn off? Does it happen forever? You just keep making spike. Protein and I said the spike is the toxin. That's the problem with covid. So what does that mean when you teach your body to make it? Do some people make more of it? Do some people make less of it? Do some people make it for years? Is there a cumulative effect on organs? There were so many questions and I just said to myself, no way. Am I putting this in my body? And it's so sad because I am seeing people who maybe initially did fine, they had no side effects, what have you. But now a year, two years later, they're coming down with cancer, they're coming out with autoimmune conditions, they're coming down with all sorts of weird stuff. And now yes, you could say how do you know it was the vaccine? We, we don't know. But and maybe it would've happened anyway, but that's the problem, is that we don't have any long-term safety studies. We don't have a placebo group. The only placebo group is the purely unvaccinated. Which is Right. And then they don't, they don't wanna talk about us. They don't, just like in, again, we can go back to childhood vaccines. It. No one wants to compare the strictly unvaccinated children to vaccinated children who received all the vaccines on the schedule. We don't wanna talk about that placebo group. And there have been a physicians that have attempted, like Dr. Thomas, who attempted to look at that population and they took his medical license away, right? Yeah. You're not allowed to ask that question. Yeah. Or not. And so we do have a placebo group, and that is the people who chose to not get any of these covid vaccines. I'd like to know how are they doing? Are they faring well? How many times have they had covid? Are they getting tons of autoimmune conditions and heart problems? And no one wants to do that study. Yeah. And because according to, people, there's only how there's only, what, 15% of us. Supposedly, I don't believe it.
James Egidio: 
I don't believe it either. I don't believe you did at all. No, I don't either. I interviewed Dr. Paul Thomas on my podcast a few weeks ago and they took his license away and that was childhood vaccines. MMR vaccine, where he was. And he was a proponent of vaccines cuz he was a pediatrician for a long time. But then when he started seeing kids slip into an autistic, into autism after the MMR shot, he backed away and brought a numbers guy in, a friend of his, a neonatologist. And he did research on the patients that were coming in that, that were unvaccinated, which were his new patients, and then up against vaccinated, previous vaccinated patients who were getting all kinds of childhood illnesses, like a lot of asthmas. And when he presented the data to the CDC, like you presented your data with VAERS, they took his license away. They just stripped him of his license and so they're obviously censoring doctors. They're, taking their livelihoods away from 'em. This stuff is so obvious and it's out there, and I think people need to take the optics of the politics out of this and look at this for what it really, truly is. Yeah. Because I think that's what's really holding people back from really trying to dig deep into the truth from experts, people that have seen patients in hospitals and in clinics such as yourself and such as Dr. Peter McCullough and Dr. Pierre Korey, and all these doctors that are sounding the alarm and are being censored. There's a reason why they're being censored. It's not happening it's not a coincidence.
Deb Conrad: 
Yeah, exactly. And, for the people that love to say, oh, she's crazy. Or Why would it, I had somebody just the other say day say, I can't believe you gave up your whole career over a shot. What? Why wouldn't you just go and get that vaccine? I just don't understand. And I said to them, I said, until it's you, until somebody's forcing you to do something you don't wanna do. You will then understand, right? Because it's coming for you. All these people who think that they're safe because they went and got their shot and you're living their lives, it's gonna come around again and there'll be a new medical procedure or a new vaccine or something else down the road. That's all they must get.
James Egidio: 
Absolutely.
Deb Conrad: 
This. And they say, wait, I don't want it. I don't want that one. I took the covid. I don't want just like the boosters. A lot of people got the first two doses and they don't want the boosters. What if they were suddenly starting to mandate boosters? What if they do come fall? 23? What if they say, you know what? You gotta get a covid in a flu vaccine. What are people gonna do? Then all of a sudden they're gonna wake up and say wait a minute. I comply. I got my two. I did what you said. But just like an abuser, right? They keep coming at you for more. They keep, of course, keep coming at, people just, there's a bigger picture here.
James Egidio: 
Oh, absolutely.
Deb Conrad: 
And no one is safe. You cannot comply your way outta tyranny. We've learned this from history, right? You have to stop and say, I do not consent. I do not comply. That is our only way out of this. It's cuz it has nothing to do with a vaccine, a virus, or public health. It has absolutely nothing to do with any of those things.
James Egidio: 
Yeah. Yeah. And it's interesting because, I, when I interviewed Dr. Douglas last week, a local Florida doctor here, he was telling me that he can't believe how many people still come into his office and they're still in this quandary about, oh my gosh it can't be the shot, or it's not the shot is the, the reason why I have this really bad skin rash, or I'm having this, this reaction. And the thing is. Where do you see this all going in the next year, two years, three years, four years down the road.
Deb Conrad: 
I see more mandates coming. I see another pandemic. I see the same tactics being used. I see our food supply being in jeopardy. I, there's so many things that I see coming. Yeah, for sure. But I am very concerned for people who received the covid vaccine. From what I'm seeing in my own clinic in seeing patients, I am concerned for them because I have things going on in people who, the vaccine that I can't explain, and I don't know how to help. Like 20 year olds that are sick all the time, they come into the office every month because they have another cold, another flu, another this, they get in shingles. I have one lady who's had shingles three times. Wow. And she's a young, Healthy PE person. Wow. It I'm seeing, I, there's something wrong with people's immune systems. I don't know what it is. I don't know if anybody's looking into it, but people's immune systems are failing them. Even if they didn't have the heart attack or the stroke or the blood clot or the cancer or whatever else. These autoimmune condition that these people are getting sick. Yeah. That they're they seem to not be able to have a mounted immune response to anything. I have adults getting strep. Over and over again. Yep. It's bizarre.
James Egidio: 
Yeah. What about diabetes? Diabetes we're outta control too now.
Deb Conrad: 
Yes, it is. There's some real bizarre stuff going on that I can, and again, it would be different if I was a brand new PA or a student or some I could look at this and be like, oh, this is the way life is. I've been doing this 20 years. I have worked in all facets of medicine from pediatrics to hospital to internal medicine. I know what I see and what's normal on a day-to-day basis. What I'm seeing I have never seen before in my career. And what's interesting is it's only in people who have received the covid vaccine. Yeah. That is what's bizarre. I can't explain it. I can't prove I mean someone needs to do some sort of study on these people's immune systems. Yeah. There's something wrong. It, oh, it's, oh, it reminds me of back in the day when, you know, when I remember the h i v, epidemic and the fear and all that stuff that went on. And it's so odd. It's, it is, it's like these people, their immune systems is, they're not working anymore. I don't know. Yeah. That's interesting.
James Egidio: 
Another gentleman I interviewed, Dr. David Rasnick, who was on, did a lot of HIV study back in the eighties, said the same thing. He says he sees the parallel between this whole COVID thing and the HIV situation and it's more the drug related, more it's all drug related.
Deb Conrad: 
I had somebody recently in the office that came in with her third bout of Covid She didn't have Covid ever and she got vaccinated and then she's had Covid three times. And every time she gets covid, she said it's getting worse and worse.
James Egidio: 
Wow.
Deb Conrad: 
She's sicker longer. And this is a young, healthy person. I, there's something just not right. I have people who are young and healthy, we're running up around enjoying life, who can't go up a flight of stairs now because they get self fatigued. What is that? And what's so sad is I feel so helpless because I don't know what's wrong with these people, I just know that it's odd. And it's in people who've received the vaccine. And I can't explain it. When I get somebody that comes in with a medical problem who did not receive the Covid vaccine, I could tell you I relax because I know that patient population, I've been two of that for 20 years. That's easy to me, right? When you throw that vaccine in there and that complicates the patient in front of you to, to a very different level. And I feel very insecure as a healthcare professional because I'm dealing with something I don't understand and there's nowhere to go and look because there's nobody studying it because we can't talk about it, right? So these people are rendered helpless with nobody to help them. Now the FLCCC and there's a bunch of physicians that are trying different protocols and things to help. Detoxify from the spike protein. But again, what makes that difficult is when you're billing health insurance and you have health insurance companies coming and auditing your charts and things, people fear them, turning you into the state if you're writing about the vaccine or doing alternative treatments to help detoxify these people. So most of these protocols are being done in functional medicine practices or with, medical professionals who have left the mainstream kind of health insurance model because they're all afraid of being turned into the boards.
James Egidio: 
Yeah. Dr. Ana Maria Mahelcia she does chelation therapy up in Washington. That's what her specialty is with the EDTA. And she also talked about something and I wanted to ask you about that. What's your consensus about shedding. What is that?
Deb Conrad: 
That's, I can just tell you what I've seen. Observationally. Yeah. You know where it's bizarre. I have patients who have have never had covid infection, but yet they have spiked protein antibodies and they've never received a vaccine, but they live with someone, their spouse or their significant other is vaccinated. I have numerous patient, I'm like, I don't understand. You have no nucleocapsid antibody, but you have tons of spike and you've never received a vaccine. What is that? I, I have a couple of patients who have developed blood clots who are unvaccinated, and they developed them shortly after a member of their household received a vaccine. Is it a coincidence? Would it have happened anyway? I don't know. But the, these are not people who have a propensity to develop blood clots. And they, it's bizarre. So now we do know that shedding happens in a pregnant mom to their baby. We prove that, that we prove that the spike is found in the breast milk. So there is shedding into the breast milk. Is there shedding into things like the urine or the stool? We know that there, that covid ends up in our stool because that's, a lot of, that's how they monitored covid levels in communities was through waste water. But could we be shedding spike protein in our urine, in our stool? Are we shedding it through our skin, through our mucus membranes? I think it's possible. Again, anybody that tries to prove this theory gets censored shut down. So you gotta wonder if it is really happening. I've seen, again, some very bizarre patient scenarios that I can't explain. Yeah. And again, they like to say, oh, antibodies don't matter, but I. For the, for the kids. They used antibody levels to say that the kids could be vaccinated for covid. See, if you look at the trials for why they approved these vaccines for the kids, it was based on antibody response, right? The, you gave these kids the covid vaccine and they developed a robust antibody response. So they said, okay, these kids are it's good for the kids. They're immune, what have you. But then they turn around and say that the antibodies don't matter when you have natural immunity. So which is it? Do they matter or they don't? They only matter when you're vaccinated. They don't matter if you get antibodies through natural immunity. Again, these are the just bizarre stuff that just does not make sense.
James Egidio: 
Yeah. Yeah. And it seems to me, and I've mentioned this and had this discussion with a Dr. Yahoo as well, he mentioned the word hot lots, and it seems to me, and it makes sense that because. This was under emergency use authorization and the public were Guinea pigs. And when you do any type of scientific experiment, you always have to have, obviously a control group or control like that, receives the saline solution more or less. And then they would make various strengths of this vaccine. And when they distribute it in lot numbers. So each lot number for that particular, let's say county, in that particular state, in that particular city, may have a variation of different strengths of this vaccine. And to me, it would only make sense for the pharmaceutical company and the government to sit back and measure the response of how this thing's gonna roll out, how things are gonna shake out. You understand what I'm saying? That's my theory. I, I have a science background that's just my sci science mind, my biology mind working, I guess maybe in overtime. But that's how I would theorize that, is that they make this in different strengths and they measure it based on the lot numbers and where they're going and how people are responding to it. Because again, they have no liability. So with no liability, it means you can do whatever you want. It's more or less like you're signing a waiver, but you're not really signing a waiver for any liability that gets shifted onto the pharmaceutical company. And like you said, yeah, I don't think they're done. I think that this experiment's gonna continue.
Deb Conrad: 
And I'm sure you're you're well aware of the the World Health Organization and the treaty and all that's coming, not coming down the pipeline next month. Yeah. Oh, and we may lose our medical sovereignty. We may lose our sovereignty as a nation. To make decisions for ourselves from our own country and people To look into that, that's a really concerning thing.
James Egidio: 
That was one of the topics I interviewed on the gosh, about a week ago, Alex Newman, he's a he's a journalist for the Epoch Times, and that's exactly what the episode was titled. It was about the UN and the World Health Organization, because he did an article on June 22nd, 2022, and then he did an April 11th article based on that treaty. Yeah. Yeah, that's in that, that we discussed that in that episode. That's scary. That's real scary. It is. It is. Then there,
Deb Conrad: 
yeah, go ahead. Then, they could potentially mandate whatever they want, call anything an emergency.
James Egidio: 
That's exactly what he was saying anymore. Yep. He was mentioning that he said that they're looking to make this whole thing with critical race theory, health emergency guns, a health emergency, pretty much everything, and anything's gonna be considered a health emergency including of course pandemics.
Deb Conrad: 
Yeah. Cuz you can declare anything. A health emergency. Yeah. Twist your words. Words don't apply anymore. They can just redefine it in the Webster Dictionary. You know what I, we've seen that happen during Covid, right? Where they changed definitions of things. We're in a lawless situation right now. People aren't following the law. They're just doing whatever they want. It's really scary. And again, for those people who think that they were safe because they chose to comply, it's coming back for you. It is. I don't think any of us are safe.
James Egidio: 
Yeah. And this goes to a conversation that we've had off camera is that this is good verse evil. This is a, this is definitely good verse evil. And now is the time for anybody that hasn't accepted Jesus Christ as their Lord and Savior and look to God for the answers and not look to a leader. It's not gonna be Donald Trump that's gonna save you. It's not gonna be Joe Biden that's gonna save you. It's not gonna be anybody on this earth that's gonna save you. You have to go to the word, because the word it's all in the Bible. All the answers and all the truths are in the Bible. When he says, I am the way, the truth and the life, and no one gets to the Father except through me. That's what he means. That's where the truth is in the Word, and that's what people have to realize. It's not gonna be someone on this earth that's gonna save them from all this.
Deb Conrad: 
Absolutely.
James Egidio: 
Yeah. Thank you so much for joining me for this episode of the Medical Truth Podcast. I really appreciate it, Deb.
Deb Conrad: 
Thank you for having me. Jim, It's been wonderful.
James Egidio: 
Thanks.
Outro: 
Thanks for listening to The Medical Truth Podcast. For the latest episodes, go to www.medicaltruthpodcast.com. You can also find the Medical Truth Podcast on Rumble, as well as all the major podcast platforms like Apple Podcast, Spotify, Stitcher, and iHeart.