"The Vaccine Friendly Plan"- Interview With Paul Thomas, M.D.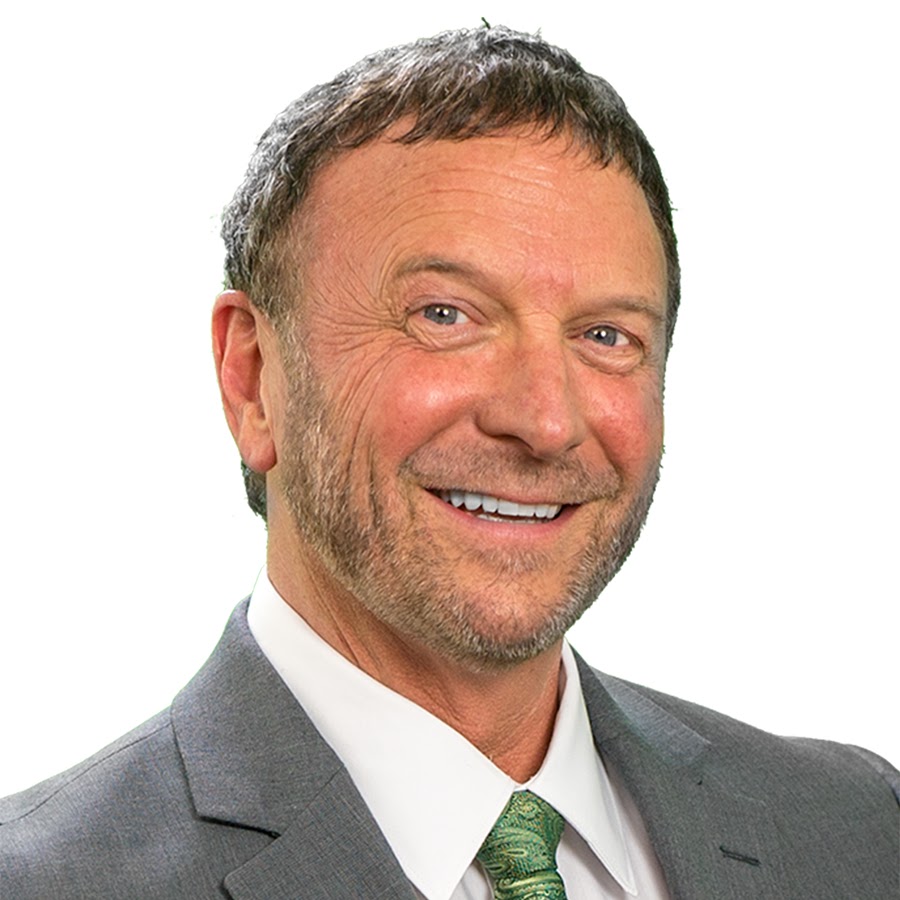 Listen to this episode of The Medical Truth Podcast as host James Egidio interviews Paul Thomas, M.D.. Dr. Thomas  "has been fighting the good fight" ever since he was a child. As a practicing Pediatrician in the State of Oregon, Dr. Thomas noticed declining changes in his patient's who were vaccinated as compared to his non-vaccinated patient's and knew he had to take action, what happens next is a travesty for a pediatrician who has been touted as the most loved pediatrician on the planet with 1.5 million YouTube Subscriber's.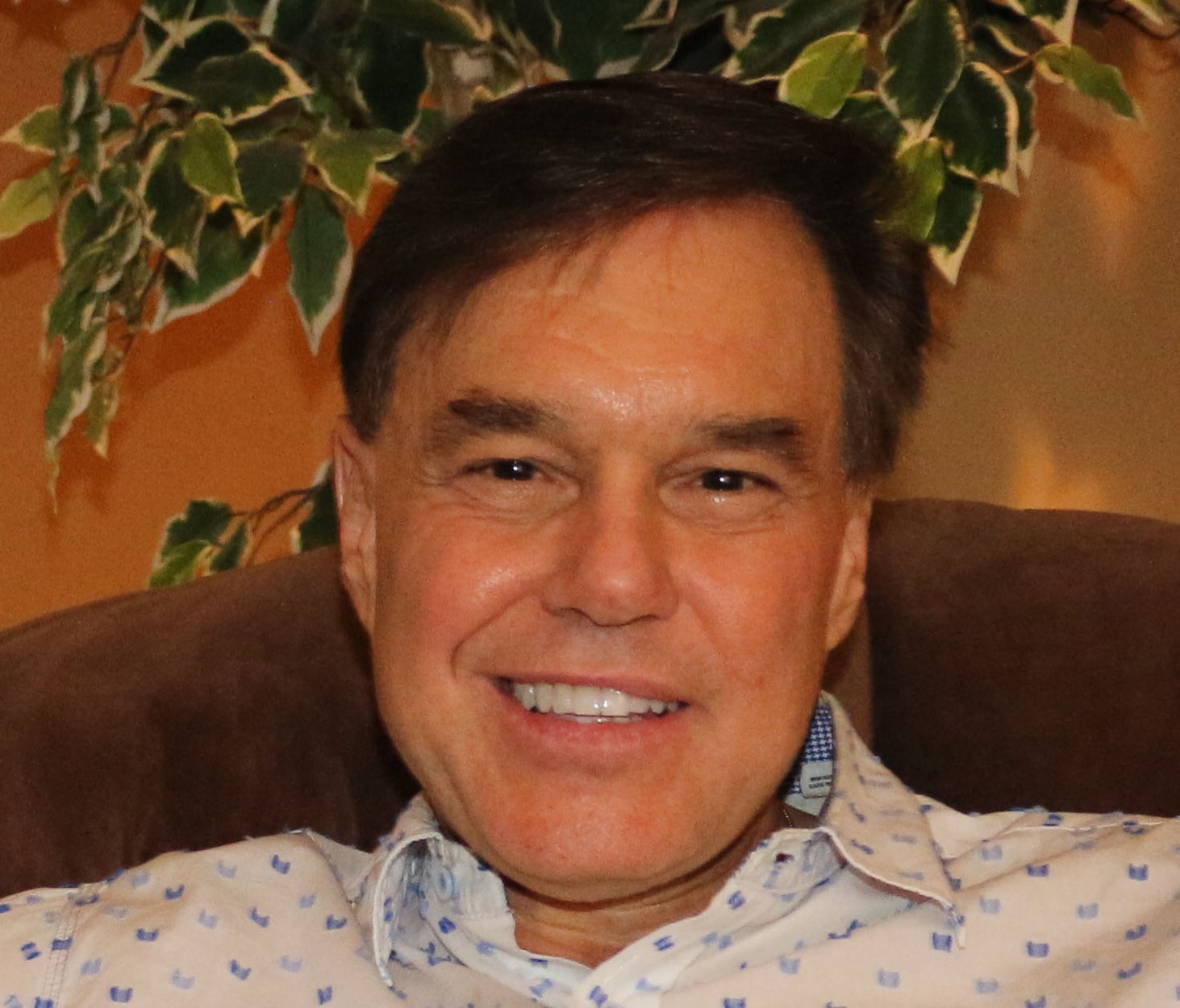 James Egidio brings more than 24 years of experience as a medical practice owner, manager, entrepreneur, and author to the Medical Truth Podcast by interviewing experts in the medical industry such as Doctors, Nurses, Researchers, Scientist, Business Executives as well as former patient's.
Episode Transcript
James Egidio: 
Hi, I am James Egidio, your host of TheMedical Truth Podcast. The podcast that tells the truth, the whole truth, and nothing but the truth about the American healthcare system. My guest knows what it's like to fight the good fight ever since he was a child, he graduated from Geisel School of Medicine at Dartmouth in 1985, it went on to do a residency In pediatrics he is the father of nine children is quoted as saying "The time has come to take our health and that of our children into our own hands. Garner the days when you could blindly follow your doctor's recommendations or count on your health plan or some public health or government agency to put your interest first. We owe it to ourselves and our children to remain constantly educated and informed to make the best decisions for ourselves and our families". He is the author of several books, and his latest is titled The Vaccine Friendly Plan, where it has a 4.9 out, a five star rating in over thirty three hundred and twenty two reviews, which translates to a 92% five star rating on Amazon. He's also leading the charge for medical freedom and informed consent with 1.5 million YouTube subscribers. And he has perhaps the most loved pediatrician on the planet it is my pleasure an honor and a blessing to have as a guest on the Medical Truth Podcast, Dr. Paul Thomas. Hi, Dr. Thomas.
Paul Thomas, M.D.: 
Hi, James. Thanks for having me on your show. I love the title of your show and what it's all about, medical truth. Thanks. So many people are not aware of how pervasive the propaganda and false messaging is that's out there.
James Egidio: 
It's true. Yes, absolutely. Absolutely. Tell the listeners and viewers of the Medical Truth Podcast a little bit about your backstory, cuz I had mentioned it at the opening that you've been fighting the good fight since you're a child
Paul Thomas, M.D.: 
Yes. So I was blessed to have been born into a family. My parents became missionaries to. What was then Rhodesia? What's now Zimbabwe? Taking me there. When I was four years old, I grew up in the church. United Methodist Church was the largest Christian organization in Rhodesia. In fact, the first African president, once they gained independent was Bishop Muzorewa, who was the bishop of the United Methodist Church and a family friend. He was in our home all the time. So as a child, I grew up just as here in the United States folks my age. Were young children during the civil rights movements, right? JFK, Martin Luther King and all that going on here. There were similar battles for freedom, if you will, happening in southern Africa. And I was very engaged. I was raised to push back when you see something wrong not to just cower to authority. And not only didthat. My parents showed me that in real life, in their way of living, but I got to live that myself. I refused to raise the British flag when that was my role as the head boy in, elementary school. I was arrested for handing revolutionary literature at a train station. I've had my run-ins, where I was trying to push the truth in a system where the truth was not, And so I had a great background that really prepared me for what was to come.
James Egidio: 
I'll say absolutely. And so let's fast forward to today and what your causes with your book. I had mentioned the vaccine friendly plan and your work and where you're at, today.
Paul Thomas, M.D.: 
Sure. Let me fill in the gap between leaving Africa, going to college and medical school. Dartmouth, as you mentioned, and residency in pediatrics. And I came out of that 1988. I was completely done. A board certified, board eligible, board certified pediatrician. And I was mainstream. I went to Dartmouth, I went to top residency programs in California and I had fully been indoctrinated and I didn't know it right? So I was one of those typical pediatricians who would tell you, oh, the vaccines are completely safe. Risks are like one in a million. Nothing to worry about. In 2000 4, 5, 6, and seven, each of those four years, I was part of a big pediatric group practice. I saw in my own patients a child who was completely normal at age one or 15 or 18 months. With eye contact and language developing, and otherwise, in every way, normal, regressed into severe autism by age two. And I just couldn't do business as usual anymore. I'd already been doing a deep dive for about, oh, I started really researching this in around 2000, 2001. This possible link between vaccines and some of the chronic things we were seeing in kids. Take. Autism isn't, it's just one thing, so I don't want to focus on just that, but Right. We, the pediatricians were supposed to be those most knowledgeable about childhood illness. Childhood conditions. And we had no answer for it. In fact, we didn't know what was causing it. We didn't know what to do about it. It was just like, oh, sorry, your child has autism, good luck. That just didn't sit right for me. And so the deeper you dive into trying to figure out what's going on with the health of our children in this country the more you realize there's probably something we are doing that's causing it. And so fast forward a little bit, I left my group practice and started a new practice in June of 2008 that was called Integrative Pediatrics, and basically it was because of. all those chronic cases of severe autism that happened on my watch and I'm going, I can't do business as usual. I'd become aware that the Hepatitis B vaccine had way too much aluminum, for example. A toxic dose of aluminum for a newborn. It just didn't make any sense. My newborns were born to moms who did not have hepatitis B. You catch that infection from sex and drug use, sharing dirty needles. My babies certainly weren't doing those behaviors, so it it literally made no sense. We were giving a toxic poisonous dose for no benefit. So that's how it started in my practice. Informed consent was basically the only rule that is parents get to decide what medical interventions are done, including what, vaccines or none at all, if that was their wish. Cuz I was getting some patients families who, typically what it was they had one in one child who was vaccine injured. They saw it for their own. They go to their doctor and they say, we don't wanna vaccinate our next kid. We've already got one injured child. And the doctors would kick 'em out of their practice. They it's crazy. That's still going on today, actually, more so than ever. And so they would find me because I was gonna honor whatever they wanted to do. So 2015, I had enough data. My practice had been open since 2008. I thought, why don't I look at my data? I did. It showed some, very concerning. Almost no autism in the slightly vaccinated, which was what I ended up calling the Vaccine Friendly Plan and absolutely no autism in the unvaccinated and the usual rate of autism for the highly vaccinated. Those following the CDC schedule, I tried to publish it, I couldn't. So I wrote the book, the Vaccine Friendly Plan, and as my mom told my co-author when she met her, I wrote that book with Jennifer Margulis, PhD who's great author and investigative journalist. She says, oh, you put my son's head on a platter. It's clear that when you challenge the paradigm, when you poke at the CDC and suggest that it may not be the best way to go, they're gonna come after you. And they did. So that brings us up to closer to the current day. Really what ended up happening was after that book was published, the medical board in Oregon started coming after me. Medical boards, for those of you who aren't familiar, who are listening, that's the licensing board in each state for the doctors who are practicing in that state, they have the power to take away your license or to put restrictions on your license. If you're not it's supposed to be if you're a danger to the public, and traditionally it would be doctors who were working impaired, you. Drugs or alcohol or perhaps sexually abusing their patients under anesthesia. Those are the typical cases that would go in front of a board. And over the last decade or even a little longer, we've seen a new trend with boards. They really are going after doctors who are not following the narrative and the primary narrative, which really became a big deal when Covid hit. Was, vaccines are safe and effective, don't challenge vaccines. And with the covid situation, if you even spoke about natural remedies for covid, that was many doctors around the country lost their license over that issue, right? We're talking about ivermectin or hydroxychloroquine or other natural approaches. So the medical board came at me with multiple trumped up charges. They weren't patient complaint based. And in January of 2019, I get a letter and I open it up and it's from the medical board and it says, prove that the vaccine friendly plan is as safe as the CDC schedule. I was, I had to laugh cuz the CDC schedule has never been proven nor tested for safety. It's just assumed that this is what you do and they dare not look at possible. Effects of the whole schedule itself, right? Individual vaccines are poorly tested without placebo. They're not very long-term trials, and they don't look at all health outcomes. So we really have very little good information about vaccine safety. They challenged me to prove it. So somebody suggested to me why don't you just do a quality assurance study? Look at your data. It was a brilliant idea. In medicine, if you're doing something different, if you're changing what you're. the ethical thing to do is to look at the effects of that change. Like the CDC should, each year when they change the schedule, they should study the effects of that change and they don't. I hired an outside expert who is a pediatrician, neonatologist, informatics expert. This guy's a nerd. He's set up electronic medical records systems and I think 25 countries around the world. The guy's brilliant. He spent a week in my office just sitting on the computer pulling the data. I said, pull the data from every patient born into my practice, and let's look at all health outcomes and just see what we find. And he came out of that cubicle that first day and was like, Paul, can't believe it. The data just, I know I'm not supposed to look at it, but it just jumps out at you. Unvaccinated patients just don't get sick. Now I had observed that I have a well waiting room and a sick waiting room. And unlike my old office where the room just jam packed with sick kids over time, my well room became jam packed and my sick room was empty. So something we were doing was changing the health of the population I was treating, taking care of. And we proved with that data, when I go around and speak, I will show the graphs. It's just Vaccinated kids have more of just about everything we looked at. They've got more infections, ear infections, sinus infections, eye infections, lung infections. They have more allergies, they've got more eczema. They've got more other skin conditions, asthma and then they have more neurodevelopmental things, ADD developmental delays. And we showed some connection with autism. That one wasn't as strong cuz the numbers weren't as great, But across the board, massive increases in chronic health problems for those who are most vaccinated. Now, for your listeners, the Vaccine Friendly Plan is a good book. It's no longer the plan I would recommend today, and here's why. That data that I was just talking to you about, those vaccinated kids in my practice were basically vaccine friendly, plan vaccinated. I didn't. Kids following the CDC schedule. Once you really give a parent the information, the pros and cons of each vaccine, and you go through 'em one by one, that hepatitis B one that I talked about, I think I have maybe one patient who wanted to do the hepatitis B vaccine. So none of my patients basically were following the CDC schedule. And so the Vaccine Friendly Plan is a great book for somebody who's really new to this topic and thinks they want to follow the CDC schedule because it's very science-based. It's balanced, it does, it's not anti-vax, it's not provax. But I've got the data now folks that shows that the vaccine friendly plan is itself too aggressive and doing less or doing none, you just have better outcomes now, full disclosure for your audience. That study that it was published in the International Journal of Public Health was retracted. That was not a surprise. It was not retracted because of anything in the data being inaccurate. It was retracted because of a theory that everybody knows, people who don't vaccinate don't seek healthcare. So of course, you would find fewer chronic conditions cuz they're just not showing up. The data was looked at again, reanalyzed to answer that question. Blalock who's a pediatric neurologist and Jack Wheeler, my co-author published another paper. It's still out there. It has not been retracted. That proved actually our un vaxxed patients had a higher percentage of well child visits that they were going to, and we proved the opposite. They're actually seeking healthcare more. They're very, these are good parents. They're not like just not showing up and they found one other thing that's really important for parents to know. I'm often asked we were following such and such a schedule and we don't wanna get off the schedule, or We're afraid to stop because then what does that do to my child's health? We studied that. This next, I say we. This was Jack Lyons, Wheeler and Blalock, who published the subsequent paper, found that if you stop vaccinating at any time, your health outcomes are much better twice as good actually, or you have half the chronic conditions of those who continue to vaccinate, even if it's on a slower schedule.
James Egidio: 
Yeah. And that seems to be the case too, a lot with these covid booster shots as well. They're saying that the people that have two and three, booster shots are the ones that are coming down with the covid again, or they're getting a lot of the side effects. My question to you is, are you considered an anti-vaxxer or are you what school of thought do you come from on vaccinations in general?
Paul Thomas, M.D.: 
So if we could have a safe and effective vaccine in other words, it was properly tested for safety with an inert placebo like saline. Half the trial gets the vaccine, half gets a saltwater injection, and you look at all health outcomes over a long period of time. And if we found it to be safe and it actually prevented. Serious or potentially serious infection. Absolutely. I'd be all in on it. I am not anti-vax. I am, however, vaccine risk aware, and I think that's the more accurate term. Most people who get labeled anti-vax, they're using that term as sort of name calling to put you in a box. as if by being anti-vax, you're somehow unscientific or that you're an outlier. And actually most people who. the system, the establishment wants to call anti-vax are vaccine risk aware if their parents, which is where most of the volume of people who are quote anti-vax are parents who followed their doctor's directions. They took the vaccines according to the CDC schedule, and they watched their child be damaged, right? So they experienced their child, experienced severe health consequences of the vaccine. Then my practice. because these parents were kicked out of other practices and they would find me. I would hear stories weekly, for sure. Sometimes more than one time a day, but several times a week. New parents coming into my practice, tell me the story. If they had a normal child, they got one vaccine or a series of vaccines and they watched that child lose everything, they lost their language, their eye contact, and regressed into severe autism. Most parents. Don't even know to make the connection that other chronic diseases that their child has, whether it be, like we talked about, allergy or asthma, other neurodevelopmental issues, they don't even know that those may be related to vaccines as well, because we have never studied it that way. The vax, un-vaxxed studies are the critical studies that need to be done. Mine was the largest real world study that I'm aware of that's ever been done. But there are other studies they show the same thing, whether it's a survey study or a smaller study, they seem to always show the same thing. Un vaxxed are much healthier, have far fewer chronic disease. So when it comes to asking about, being anti-vax, I'm anti harm. I don't wanna harm children, and it is clear now that the vaccines are harming. So you really have to weigh each one individually rather than just cart blanc. I accept the CDC schedule. No, the CDC schedule is a disaster. And that's clear. I have the data and I'm not alone. There are lots of studies showing this. So let's just say for example, the MMR, measles, mumps, rubella. That vaccine works. It really does, especially for measles and rubella. It's a very effective, we don't have very much rubella or measles since that vaccine was widely taken. Same with chickenpox. I don't like the vaccine. We didn't really need it, but it works. We don't have much chickenpox around because that vaccine works well. If they were completely safe, I'd be all in. The problem is the safety of those vaccines is unclear. It appears there are risks, and in the case of the MMR, they might be fairly substantial. I just have heard way too many stories of my child got the MMR and regressed in front of my eyes. Sometimes within hours or days they lost their kid, lost eye contact, regressed into severe autism. One time. That's a coincidence when it happens hundreds or thousands or tens of thousands or maybe even millions, if you look at the whole world, that's not a coincidence. And we have the mechanisms by which harm is being caused by vaccine. there's direct toxicity, there's immune activation, autoimmunity, lots of mechanisms well delineated to explain what's going on.
James Egidio: 
Dr. Thomas what specifically makes these vaccines dangerous? That they are, and why aren't there closer measures for using control groups and measuring and. Researching and really looking into the dangers of these vaccines. What's in these vaccines that create these issues?
Paul Thomas, M.D.: 
Great question. Prior to 2000, half or more than half of the vaccines had a very high dose of mercury. Something called Thymarisol. And it's highly toxic to neuro develop. To the immune system and hundreds of studies showing problems with mercury poisoning, right? Goes back to chimney sweeps being called the Mad Hatter cuz they would go crazy with their exposure to mercury in their job of sweeping chimneys back in the 18 hundreds. So that's one known toxin. They got most of the mercury out of the vaccines in two thousand but they didn't touch the other big one. And that's aluminum. So o over half the vaccines have a very high dose of aluminum. Aluminum has no function in the body. It's pure toxin. It's not a part of any metabolic biochemical pathway. It's just a toxin. So why are we putting it in the vaccines? You might ask. It's an adjuvent which means it's put in there intentionally to stimulate the immune system. Like really cause your immune system to overreact and therefore your immune system overreacts to the antigen. If we're looking at say, hepatitis B, that has way too much aluminum, 250 micrograms listeners, if you're about to have a baby. Don't get any vaccines while you're pregnant. I'm not giving medical advice. This is just information. Check it out with a trusted healthcare provider, but the womb is supposed to be a sacred place. And then when your baby's born, unless you, the birth mother has active hepatitis B, you're a carrier. Your baby has zero risk for hep B. So don't give that because it has 250 micrograms of aluminum. The FDA put out a document that is still available. It's tough to find it, but it's out. They never retracted it. Stating that you should not exceed three to five micrograms per kilogram per day of aluminum, whether it's injected or given it as part of nutrition in the vein. Well, a baby weighs 10 pounds. Let's call it five kilos even. Five times five is 25. That is the absolute max. Aluminum or you're into toxicity. You're injecting 250 and.
James Egidio: 
Wow.
Paul Thomas, M.D.: 
That's what happens to every baby born in America. So those are the two biggies. But there are many other products in these vaccines that do mischief from Formaldehyde is in a lot of these vaccines. Why on earth would you put from formaldehyde in a vaccine? That product is extremely sticky as far as biochemically. If you think of it like just claws, it just grabs onto things. It can grab onto your cells and then your immune system comes and does not like formaldehyde. Just go, we gotta get you outta here. Then now you're reacting against your own tissue autoimmunity. And there are, there's a whole lot of mischief with various vaccines right. Aborted fetal cell lines are used in the production of many vaccines, and that can cause again, this molecular mimicry and confusion of your immune system between self and foreign. And you get autoimmune reactions, right? So yeah, one can go to the for any vaccine, you can look up the package insert. If you're a parent and you're just curious before you go into your visit, find out what vaccines they're gonna be telling you to do and pull those package. And you'll probably be horrified at what's in the vaccines. We take more care about what we put into our muffins that we're feeding our children, and we read labels more carefully about food than we do what's actually being injected. And there's something especially damaging that happens with injection. You are bypassing the gut, right? When we eat food, our intestinal lining and immune system is designed to keep out the toxins, pull in the nutrients. It doesn't do it perfectly, but it's darn good. Yeah. Aluminum that you drink in baby formula, which is actually has way too much aluminum. Most of it doesn't get into the body. I think it's 0.3% gets into the body when you inject it. It's a hundred percent.
James Egidio: 
What are a lot of the chronic medical conditions that you see in pediatric patients that have been vaccinated? Cuz I'm in, I know you did mention a couple, but what are some of the, let's say, ongoing, chronic medical conditions that you would typically find in a vaccinated or fully vaccinated pediatric patient.
Paul Thomas, M.D.: 
Yeah. And rarely find in the un vaxxed so skin disorders, eczema is super common. Allergic rhinitis, any kind of allergy, it's anywhere up to 30 times more prevalent, and 30 times is 3000%, I believe. it's just it's amazing. Neurodevelopmental issues. ADD I found no ADD or ADHD in my un vaxxed population. A huge explosion in the vaccinated that starts right around school age. Cause that's when you start detecting it, right? So those sorts of problems with focus, problems with your mood, anxiety, depression very rare and unvaxxed. And then autoimmune conditions. I'm, I didn't have enough sample size because type one diabetes is relatively rare. but there are papers out there linking it to certain vaccines or vaccines in general. It makes sense. When you think that about this fact that vaccines can cause your immune system to get confused and attack your own tissue, certainly the covid jab is a big concern for that. it has a lot of parts of it that will confuse your immune system and cause you to attack yourself.
James Egidio: 
Yeah. What about asthma? Childhood asthma?
Paul Thomas, M.D.: 
Yep. Is that another one? Absolutely? Yeah, it is way more asthma. The I'll sometimes when I'm giving my talks I'll present some slides from the www.ControlGroup.org. If your viewers are interested in a fascinating study, you can go get those slides. It's free. They found the same thing, but in addition to what I found, they found there was no cancer and no heart disease in the unvaxxed, which that was just shocking. If you think about the number one and two killers in the. Certainly for adults it's heart disease and cancer and it just wasn't found in the un vaxxed.
James Egidio: 
do you think that's attributed to the chemicals that the vaccines are made with, that are creating these issues primarily?
Paul Thomas, M.D.: 
The chemicals are piece of the puzzle. I think the bigger thing, and Covid has really opened our eyes to this, if you're paying attention is that when the immune system compromised or confused. The vaccines for sure shift you towards producing antibodies and away from natural immunity. And in so doing, they're shifting you more towards allergy and autoimmunity. And like the covid jabs just notorious for this. Cancer rates are skyrocketing. We're all hearing reports of people who are in remission. They got the jab and they were dead in six months. Those So I think the damage that most vaccines cause to our health is probably more related to the immune system getting, shifted into an arm of allergy and autoimmunity, which does not help us. This is why I was a little surprised to find the extent to which my vaccinated patients were sicker from infection. Think about it. We vaccinate to protect you from infections, but the un vaxxed hardly ever get sick, right? So this speaks to the immune system effect of vaccines. They are changing your immune response that makes you more vulnerable to infections, that makes you more vulnerable to getting cancer. It's our immune system that finds cancerous cells and takes them out If you don't have an immune system, if you're immunocompromised you're at much higher risk for cancer.
James Egidio: 
Yeah. Yeah. And it's interesting because during the whole covid crisis, I noticed that they would never bring up natural immunity. In fact, they actually suppressed that a lot. A lot of times they would never talk about, proper nutrition and exercise and it just never be. And then when it was a subject it just, squashed right away, yeah. Let's not, there's nothing to look at here with that. It was interesting, very interesting the way
Paul Thomas, M.D.: 
you bring up a very good point and this is a point that should give everybody who's listening hope. I think Covid for some families has really caused a lot of anxiety and a lot of fear and a lack of hope and. The important take home message that you're highlighting right there is that lifestyle changes, things we can do ourselves. We don't need doctors for these. We, a good doctor will give you good direction in this area of which lifestyle changes to take. But you can heal yourself. You can completely change the trajectory of your health and recover even from, COVID or Covid JAB related side effects sure. By proper nutrition, exercise, sleep, reducing stress, there's so much. And that's where we need to put our focus. I think medicine today, in this country and in a lot of the world actually it's a very broken system. It's all kind of sick care rather than wellness focused. the sicker the population, the more money the pharmaceutical industry makes. So you could imagine they're not really incentivized to get us well, right? No. They'll lose their income. They're accountable to their shareholders. So if you can put out a vaccine, if you wanna even call it that, this covid jab that has incredible side effects. Talk about making people. You just created a whole new market of immunosuppressed people. If you listen to the ads on tv, they're almost all for immunosuppressants, right? Yeah. Number one money maker from pharma is immunosuppressants, and most of these new ones are somewhere between 20 and a hundred thousand a year is crazy amount of money and there's more new ones coming at. Oh, if I ever watch tv, sometimes I'm watching a ballgame. I don't watch the news, it's just propaganda. But for a little entertainment, you'll hear an ad. I'll just get on my phone and say, what's the cost of whatever they're advertising Just for fun. It's shocking. absolutely shocking. Thousands. If you suppress your immune system, what do you get? More infections and. and cancer that's why at the end of all those commercials and this long list of things including cancer and death, right? The side effects and what's so shocking is a lot of times the number one symptom is rash, eczema, like I was telling you. It's very common with immunosuppressed from vaccines. you're gonna treat your rash with a hundred thousand dollars medication. It's bizarre.
James Egidio: 
It is. It is. In your experience as a pediatrician how did you mitigate the anxiety in parents who insisted on wanting to vaccinate their children? Because, The pharmaceutical companies, spend billions of dollars to push this stuff, how do you mitigate that anxiety? Cuz we know that the influence comes from the pharmaceutical industries, all their advertising dollars. But you as a physician. when you're sitting down with a parent and they're just insisting on wanting to get their kid just inoculated with all these vaccines, how do you mitigate that anxiety?
Paul Thomas, M.D.: 
Yeah that's a great question and that is one of the big challenges, right? I've got a grandson on the way. My youngest son is pregnant. He and his wife and she definitely comes from that school of thought where all the vaccines are important and it's very difficult cause it looks like she's gonna be the decision maker. But if she was to come in, take a new couple like that, come into my office, right? I need to start educating, right? usually where I start is by asking a few questions. Are you open to some information that you may not be familiar with and see if there's an openness. There are occasionally folks who come in and they don't want my information. That's surprising to me, cuz in my practice they usually were there. I wrote the book, the Vaccine Friendly Plan, because they've heard I would honor informed consent. So 99% of my patients is, it's an easy discussion, but for most pediatricians, it's not because their patients are there thinking they're gonna follow the CDC schedule. And of course, most pediatricians promote the CDC schedule. So they don't have any conversation. They just say it's time for your vaccines here. Read this information. A little one pager put out by the cdc that minimizes side effects and maximizes benefit. But for me, what I'll do is I'll try to get a dialogue going. And for that, if it's a prenatal visit, which is usually when I can first encounter a new couple we talk about the vaccines for pregnancy and we talk about the Hepatitis B for newborns and just leave it at that, right? Because. for vaccines for pregnancy. They were never properly studied. And when we do look at some of the studies that were done some very concerning findings increase in miscarriages and stillbirths and things like that. But the Hep B's the easy one. So that's how I open the door. If I'm gonna have a parent who's fearful of disease, right? They want vaccines cuz they're afraid of the disease. I asked them if they understand how you catch hepatitis B and sometimes they don't know, right? So you point out it's sex and IV drug use. What are the chances your baby's gonna do that? We laugh and none. I say, great. I will sleep well tonight knowing that I recommended you consider not giving the hepatitis, B to your newborn because of that huge dose of aluminum and the absolute lack of need. You can do it later. do it when they're in their pre-teens or early teens before they become sexually active or start shooting up with dirty needles. You've got plenty of time. There's no hurry to take that vaccine at this moment. And then that opens the door. So you just have to start having a conversation and take it Disease by disease. Does this vaccine make sense? And is the timing making sense? Is this something we need to do right now? Say take tetanus. the vaccine's not worthless. There's pros and cons. I think it's all about looking at each vaccine on its own merit,
James Egidio: 
on a case by case basis, and patient by case, by patient
Paul Thomas, M.D.: 
disease, by disease It shouldn't be one size fits all. By the way, for your listeners, you should know that I'm not practicing medicine in Oregon. They took my license. We didn't get to that part of the conversation. So I talk as if I'm still practicing, but that's just what I used to do. Yeah. I'm, I am no longer practicing. I don't diagnose or treat.
James Egidio: 
Yeah. They don't want the good guys practicing medicine anymore. Anybody that's gonna inform and educate the patient. They don't want that, they want robots. From what I understand now.
Paul Thomas, M.D.: 
It's so interesting. I so the medical board, when I published that study, I told you about the vax Un- Vaxxed. Within three days after it was available online or five days, I was called by my attorney who was helping me deal with the board and he says, Paul, they yanked your license. They had an emergency meeting last night and you can no longer practice. So emergency suspension of my license, because I was quote, a threat to public health. Nothing had changed. They'd been investigating me for years. Nothing had changed except I published this data that they asked for, shocking. They ended up reinstating my license with restrictions when it was pointed out to them that they took it illegally, which they didn't press any charges. They just took it, so they ended up reinstating it. But my attorney could not get any concessions from these stipulations, which tells you what they're concerned about. I was not allowed to see children. I was not allowed to discuss vaccines with patients or my staff and I was not allowed to do research involving patients. Isn't that interesting? Why would a medical board not want research? That's about as unscientific as you can get, right? Of course. Let's not look, we don't wanna look that. The thing is, they knew I was sitting on the largest group of unvaccinated kids, certainly in the state. And possibly in the country because. I would allow informed consent and everybody else was kicking these kids out of their practices and they were coming to me and we had to close our practice to new patients for several years. We didn't have room. The demand was so high. Geez.
James Egidio: 
These boards, I, we encountered the same thing over the 24 years that I owned a medical practice. And they're just so flimsy. A lot of these boards, and they, a lot of times they have investigators. that have no medical experience at all. They come from a different industry. Yep. And they just have an ax to grind with doctors that they just have picked out that are not in accord with the local medical establishment. And it's like the wild West. And in fact in Nevada where I had the practice They had a change of directors that were physicians that were on boards that would just elect to do it. They weren't elected members, but they would just voluntarily say, oh yeah, I'll be the board of directors for the board. And they were physicians. They didn't even know they were board of directors for the board. They were just assigned that position because I believe it was a non-paid position. And then when they want to sanction you with a fine. they just come up with some number, some wild, crazy number. They'll say something like you owe us $50,000. And then you gotta have, then there's the money that you gotta put out for the attorneys. And, thank goodness that the times that we had encounters with the board we had a real good attorney at that time. and the fines were minimal and then they never found anything. So that's how they fund the board. That's how they are able to pay the salaries. And then I noticed a lot of times too, it depends on who's in office, politically speaking, on a local and a federal level at the time when these boards are in, in, taking over by different members. So it's, they always have an ax to grind. everybody but the people that are part of the establishment in that medical community. So it's a good old boys club is what it ends up becoming at the end of the day. Yeah. And unfortunately they always punish the good doctors is what ends up happening.
Paul Thomas, M.D.: 
Yeah. If you're doing something creative that's outside of the box, but you're having really good results for your patients that's gonna challenge the established approach, what they call standard of care yeah. And yeah, you're absolutely,
James Egidio: 
but you're not even doing anything really out of context. you're basically doing the research for these yo-yos and the CDC and all these other people with comparative studies of vax versus un vaxx and, medical conditions, chronic and acute medical conditions that occur. So you're not doing anything unconventional. It's not like you're doing chelation therapy without the board's knowledge or anything,
Paul Thomas, M.D.: 
right? No, it's just information the
James Egidio: 
Yeah. It's just information, which is Yeah. Really what they should be happy that you're doing.
Paul Thomas, M.D.: 
Yeah. No, the va un vaxx data is the data they don't want to get out there because it was Oh, no. Was it is so clear. Once you look at that data, what's going on? There's no question. And so they really want to stop any sort of research that shines a light on vax un vaxxed.
James Egidio: 
It's because of the money with the pharmaceutical companies. That's what it is. You're challenging them. you're doing the work that they should be
Paul Thomas, M.D.: 
doing their cash cow.
James Egidio: 
And you're doing the work that they should be doing.
Paul Thomas, M.D.: 
Yep.
James Egidio: 
It's funny you mentioned that because I'll read something here real quick, and this comes from a gal that I'll be interviewing tomorrow. She blew the whistle on this, and this comes right straight from the CDC's website and it says, CDC's website says that under emergency use authorization, FDA requires healthcare professionals to report to VAERS certain adverse events that occur after Covid 19 vaccination. And of course, one would be congestive heart failure or myocarditis and. there's been a number of physicians and nurses and people across the country have lost their jobs and had their licenses pulled because they reported this. And yet the CDC says, this is what you're supposed to do under emergency use authorization, which is what the Covid 19 vaccine was distributed under was emergency use authorization. So that's how contradictory they are and how the right hand doesn't even know what the left hand is doing at these agencies
Paul Thomas, M.D.: 
Yep, and the VA's data is already so powerful. It is going the side effects from the covid jabs. Yeah. And we're probably capturing somewhere around one to 10% of what's actually going on. And less than 1%. When you think about chronic conditions that people don't even make the connection. Until I had done my research, I wasn't thinking about A D and ADHD and developmental delays and eczema and asthma and infections, that these were related to vaccines. It wasn't even on my radar. So how could I report it? So there's zero reporting going on for so many conditions that because people have not made the connection, we haven't. see no evil, speak no evil, hear no evil, right? We just, we'll pretend we don't know. And of course we don't know if we don't look.
James Egidio: 
Yeah. And I think that tells you how powerful these pharmaceutical companies are because when you look at, when you really drill down and you look at what's going on, they're using the media across the board. They're using sports, entertainment. They're using everything and anything in their arsenal to promote these vaccines and especially the Covid vaccine that, I could see why people jumped to it. They were using whatever means that these powerful forces have used to promote that vaccine. I don't begrudge people. I could, I understand why they did it, thing is you can't knock the people that do it. You have to try to educate and inform, especially the people that are listening to this right now is educate and inform you as a provider or I guess ex provider, whatever you wanna call yourself now, but you're more of a teacher now. now. Yeah. That just educate and inform and let people know. hey this is the situation, this is what it's about. Is there any antidote for these vaccines, for detoxifying your body from this stuff?
Paul Thomas, M.D.: 
You talking about all vaccines or the covid?
James Egidio: 
Both. Both?
Paul Thomas, M.D.: 
Okay. Yes. So let's think about aluminum cuz that's a. Part of so many vaccines, and I think it's a big reason. There's so much toxicity from the childhood schedule. It's just way overloaded with aluminum silica and if you're drinking it naturally in it's water certain waters have more silica than others that helps bind aluminum and get it out of the body. The number one thing to do though. if this is a, once you realize this is a concern, is stop putting more aluminum in your body. So don't use aluminum cookware. Aluminum foil don't get any more vaccines. And certainly the ones that have aluminum if you're aware that's an issue, right? And the natural detox pathways, which involve glutathione, n-acetylcysteine selenium, there's trace minerals that can help with detox pathways. The natural. World of health, whether it's a naturopath or a nutritionist who really understands how to medically nutritionally detox, there are foods you can eat that help you detox. One of the best ways of detoxing is actually fasting. Obviously you have to be careful if you're pregnant or you are a child, but under supervision, fasting is a great way to detox. Sweating is a way we get rid of toxins. So whether it's infrared sauna, or you're exercising and sweating these are other ways of detoxing. So yes, there are ways the spike protein from the Covid jab is one of the hardest I'm told to, to get out of the body, and I think fasting for sure is one of the better ways. to do that. I have a new program, Kids First Forever. You can go to KidsFirst4Ever.com, and we do some coaching. I say we, my partner Dee Dee Hoover are putting that program together. And one of the things I'm sure will help people with is nutritional advice on just this very issue of how do you detox if you're finding that you're having health problems post vaccine.
James Egidio: 
Yeah. I know. I saw somewhere where they were talking about pine needles or something like that. Or pine needle tea.
Paul Thomas, M.D.: 
Yeah. Yeah.
James Egidio: 
Is that true? Does that work? It's a
Paul Thomas, M.D.: 
I was just learning about it myself this past week. And some of the data. looks Promising. I did learn though, it has to be a specific tree. Don't go get pine needle from any tree. It's, I forget which one. Some eastern pine needle, I think. But yeah, it, that's something you would do definitely under the direction of somebody who understands what they're doing. Yeah. But yeah it's promising.
James Egidio: 
me and my wife ordered some of that pine needle. Yeah. And fasting is amazing. It's intermittent fasting is wonderful. I even do it myself for the most part.
Paul Thomas, M.D.: 
Yeah, I do too. Yeah. It is a great tool.
James Egidio: 
It is. This is it's been a wonderful time here. The book is called, The Vaccine Friendly Plan. You have another book in the works from what I believe? I, from what I understand, correct.
Paul Thomas, M.D.: 
Oh, I've got two or three in my head. I Okay. Haven't got the next one on paper yet.
James Egidio: 
Oh, okay. All right.
Paul Thomas, M.D.: 
Yeah, I'm, I've got a couple books I plan to write in the next year or two.
James Egidio: 
And then your website is www.DoctorsAndScience.com. That's where a lot of your information is found correct
Paul Thomas, M.D.: 
DoctorsAndScience.com is my show and links to other things I'm doing, and then KidsFirst4ever.com is my next venture into getting information out to the public and helping people.
James Egidio: 
Yeah. I'd like to get you back on again and, just keep everybody updated on what's going on with your work. Your work is amazing and you're doing an awesome job. everything happens for a reason. Doc, you don't?
Paul Thomas, M.D.: 
Yep. Absolutely. No. When I first lost my license it happened so suddenly, even though I knew because the board was investigating me knew someday that might happen, but when it happened, it was out of the blue when I had just published an incredible paper and I'm, and I was like, whoa. So that was a big hit. And it actually ended up being a blessing because. I had been really getting into ego, not aware of it, I'm this big doctor author, I got this big YouTube channel and everybody's coming to me for advice and I think it was getting to my head. So this was a very humbling experience. Dee Dee Hoover, my partner was also has been a wellness coach for a couple decades and was able to coach me out of that. And that's becoming sort of a foundation of what we do also at KidsFirst4Ever.com. So anybody out there that's struggling with whatever you might be struggling with she's an incredible resource.
James Egidio: 
Nice. I'll put some links from the, this episode onto over to her work too as well. Listen, God's got a purpose and plan for all of us, and he's got you where he wants you right now. That's where you need to be, and it's awesome. You're doing an awesome job. Awesome.
Paul Thomas, M.D.: 
DoctorsAndScience.com and KidsFirst4ever.com.
James Egidio: 
Yeah, absolutely. Thank you so much again for joining me for this episode of the Medical Truth Podcast. Thank you.
Paul Thomas, M.D.: 
Thanks, James. All right. My pleasure.