Pharmaceutical Supply Chain Issues and The Corrupt Pharma Cartel- Interview with Hedley Rees
You receive a prescription from your healthcare provider and go to the pharmacy to pick up your prescription, only to have the pharmacist tell you that your life-saving maintenance medication is on backorder for 2-3 weeks or is no longer available. The question is, why? Hedley Rees has been a zealous advocate for 40 years in the modernization of the Pharma industry and a managing consultant at Pharmaflow Ltd. A U.K.-based consultancy company specializing in pharmaceuticals clinical trial operations and supply chain management.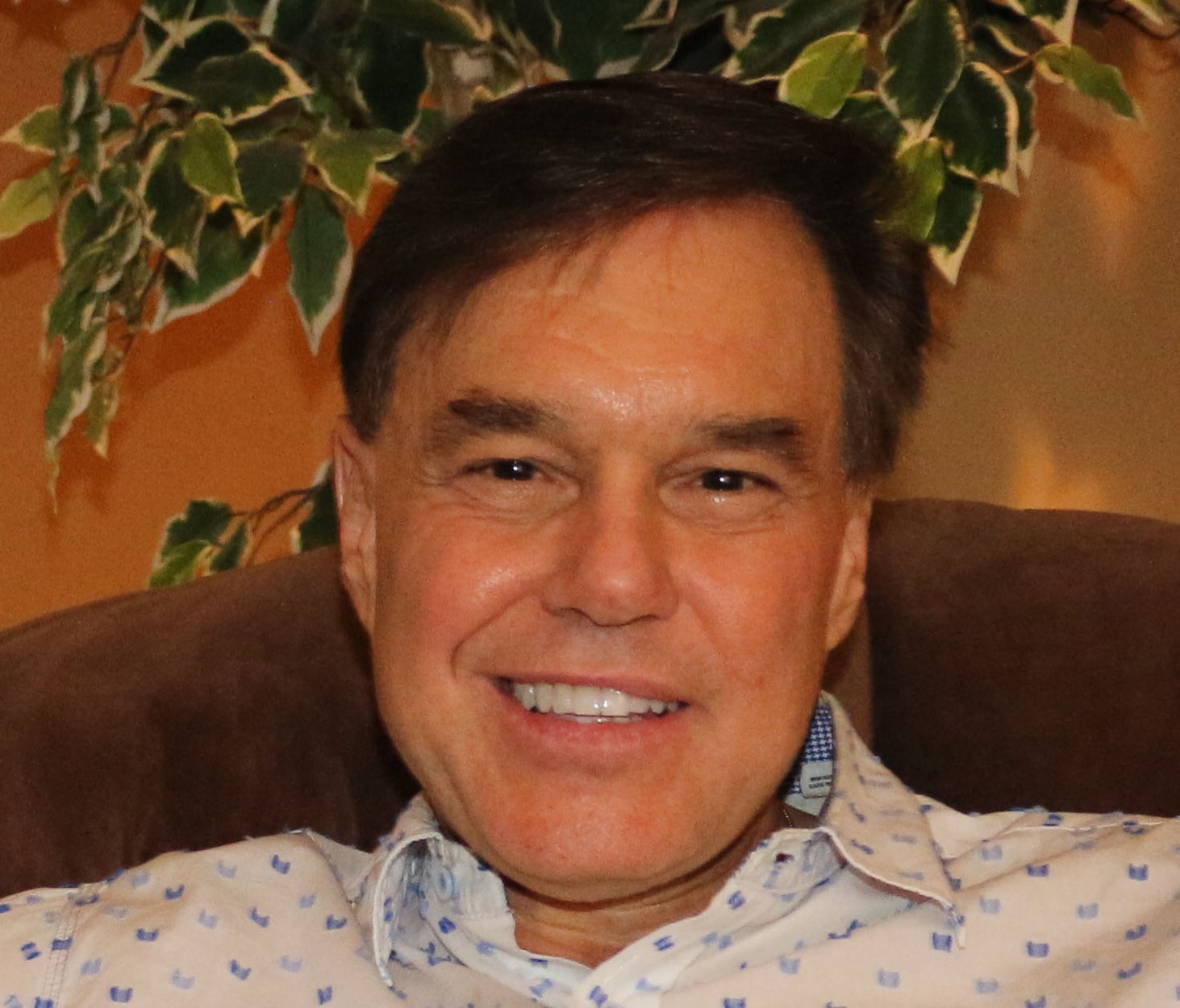 James Egidio
brings more than 24 years of experience as a medical practice owner, manager, entrepreneur, and author to the
Medical Truth Podcast
by interviewing experts in the medical industry such as Doctors, Nurses, Researchers, Scientist, Business Executives as well as former patient's.
Episode Transcript
Intro: 
Get ready to hear the truth, the whole truth, and nothing but the truth about the United States healthcare system with your host of the medical truth podcast, James Egidio.
James Egidio: 
Hi, I'm James Egidio your host to the Medical Truth Podcast, the podcast that tells the truth. The whole truth and nothing but the truth about the American healthcare system. You receive a prescription from your healthcare provider and go to the pharmacy to pick up your prescription only to have the pharmacist tell you that your life saving maintenance medication is on back order for two to three weeks. Or is no longer available. The question is why. Why is it so complicated to receive your life saving medication? Sometimes. And what justifies the skyrocketing cost of medications. My guests can answer these questions. He is a zealous advocate of modernization in the Pharma industry. And as a managing consultant. At pharma flow limited a UK based consultancy company. Specializing in pharmaceuticals. Clinical trial operations and supply chain management. Here to answer. These questions is my guest, Mr. Hedley, Reese. Hedley, welcome to the medical truth podcast. How's everything going today?
Hedley Rees: 
Things aren't going too well in the world for me and a lot of other people, but in the main, I'm spending my time fighting and sharing what I know with the people who can make a difference. And I'm really happy to be speaking to you today, James, because U.S. is such an important country and it's such an important market for pharmaceuticals that, let's let's share some some knowledge here.
James Egidio: 
Yeah, absolutely. Please share with the listeners and viewers of the Medical Truth Podcast about who you are and what you do.
Hedley Rees: 
Okay. Yes. My name is Hedley Rees. I have a… 40 year career in the pharmaceutical industry. I spent 16 years in Big Pharma working for Bayer, the German multinational, and I was head of supply chain at the plant which made Alka Seltzer was one things but sterile injectables like these injections. So I have a background in manufacture and production and distribution and procurement. I've got my hands dirty most of my life. I haven't been a sort of fat cat in Big Pharma. And after 16 years at Bayer, I moved into biotech. I work for a company called British Biotech. And two other biotechs. The last one I worked for was a company called OSI Pharmaceutical located on Long Island with a site in Boulder as well. And we launched a drug called Tarsiva in conjunction with Genentech at the time. This was 2004, 2005 Taceva is a drug for non small cell lung cancer, and it's a blockbuster, and really, my experience is working with contractors and companies developing drugs, and making sure Everything sticks to the regulations, everything is done properly, all the agreements are properly written out and and that's what I do. And I've been doing that since 2005 as an independent consultant with my company called PharmaFlow. So my clients really, the last three years, they haven't had any clients because, I've been basically elbowed out to the whole industry because I'm speaking the truth. But I work for companies in cold chain, this is, where you're shipping product in liquid nitrogen at minus 193 degrees centigrade, or product serum at, minus 70 degrees centigrade, and it's an incredibly slowly complex and difficult area to manage because there's so many variations in the supply chain. These injections, for example, go through air cargo holds. They're in planes, they're in customs, they're moving all over the place. So to keep them at the right temperature is a mammoth task. And when you develop them at warp speed, Then you have got no chance.
James Egidio: 
Yeah, I know. I want to get to that with you. But before we get too far ahead of ourselves, I wanted to ask you some really important questions that are going to lead up to some of that stuff in regard to supply chain issues. And for the listeners and viewers of the medical truth podcast I know a lot of times in the way I've even introduced this particular episode is that someone goes to with the prescription in hand, and they present that prescription to the pharmacist. And then the pharmacist says to them we're out of that medication. What I want to ask you is just for right now is. What what are pharmaceutical supply chain? What is pharmaceutical supply chains? Explain that to the listeners and viewers of the medical truth podcast.
Hedley Rees: 
Yeah. Oh, okay. Most people will be familiar with the pharmacy or the drug store. There are three major. wholesalers in the U. S. There's a Amerisource Bergen. There's Cardinal Health and McKesson. So they deal with 90 percent of all shipments into pharmacies, hospital and community pharmacies, into drugstores, whatever. So Their job is to keep the medical products, the drugs, in the same condition as they receive them. So they have to work to very strict procedures to make sure that what they receive isn't adulterated in any way when they Distribute it. And what happens? Companies like Pfizer and Merck and AstraZeneca, they sell their products to the wholesalers, to those three wholesalers I mentioned, and once they've sold it, they aren't involved anymore. And that's what issue in itself. But the the main part of the supply to the manufacturing probably people are not familiar with, but when you make a drug, it's exactly the same as making an aircraft or an automobile or silicon chip or whatever you have to go through the various stages, you have to develop the product first, and you have to pick your raw materials, pick your suppliers, The contractors that you're going to be working with and with, if I can talk about, there's two types of drugs, there's small molecule, which is like aspirin, it's made by chemistry, chemical synthesis. That's a fairly straightforward sort of drug to deal with. But in recent years, we've had biologics come along, and these are products made from living things typically animal cells, it could be plants, but it could be anything that's actually living so that it can die if you don't handle it properly. You can kill it quite easily. And what you do, you start off with cells, animal or human cells, and you actually extract what you need from the cells. It could be some element of tissue or something biological. That is what they call the starting material for the product and then that starting material goes to the next stage and is typically frozen down as I say to minus 190 degrees C in liquid nitrogen and it's passed on to what they call the drug substance stage making the drug substance which is the effectively the active ingredient. Now, this the cells probably will be traveling 2, 3, 400 miles to get from the first stage to the next stage, the drug substance stage. And there, the company doing the drug substance manufacture takes the starting materials and it processes them into cells that are potentially curative. They, they do a genetic modification of the cells so that potentially they could cure a disease, but that's not the end of it. It then has to that liquid, that bulk of liquid has to be filled into. A container. And that's another stage which again, could, it could be thousands of miles away. It goes through airports and on the road, et cetera. And the next stage is what they call fill finish, where they take the bulk drug substance and fill that into vials, glass vials. They put a rubber stopper in the in the vial to stop the liquid coming out. And they put the. Aluminum seal on that, and normally that one vial would go into a carton with a label applied and that would be the finished product and that would go to the wholesalers with these. So that's what normally happens and they've never been frozen down to anything below refrigerated, which is. 2 to 8, plus 2 degrees C to plus 2 8 degrees C. So the wholesalers I mentioned, Amerisource Bergen and Cardinal and McKesson, they can handle refrigerated goods. So they, in previous years before COVID, those vaccines would be going through the wholesalers to the pharmacies, and the pharmacies would be keeping them in their fridges, which they should keep, validated. And that's been fine. The issue is, so the issue has been. That the wholesale could not have been involved with the drugs that were frozen down below refrigerated, which was the Moderna drug and the Pfizer BioNTech drug. And so those are the stages. And that takes years. Yeah. Yeah. The whole development process, does that help? Does
James Egidio: 
that it does, but my and that's what I was gonna ask you is what causes pharmaceutical supplies. Chain issues when it comes to pharmaceuticals, what are some of the things that cause these issues with the supply chains?
Hedley Rees: 
You have to look at the history of pharma from 1980s onward to realize what the issues are. In the early 1980s, the large pharmaceutical companies, which then were, They did everything themselves. They developed the drugs, they manufactured them, and they shipped them to pharmacies. And then they decided, for reasons I won't go into now, but I do go into my Substack and books that I write, they started to sell off their manufacturing plants, they sold off their distribution networks, they sold off all their development facilities, basically fired the people, so they outsourced all the drug development, manufacture, and distribution. And they did that over a period of eight to nine years, and the people they laid off became contractors to the industry, what they call contract development and manufacturing organizations. Under these circumstances, the big pharma companies had to buy the services of these companies to get the drugs developed and manufactured. And they were known companies, the largest in the world is a company called Lonza based in Switzerland, and it manufactures mainly biologics but also chemicals. And they actually made the Moderna drug substance. In Switzerland, we know that the other contract development of manufacturing organizations. The second biggest is Katlin Pharma Solutions. Which does the fill finished I mentioned for Moderna. So Moderna have outsourced all their drug development, manufacture, and distribution. So all they do is just submit an application to license and that's it basically, they sell the drug. And the other contractors are what they call contract research organizations. And these are organizations that run the clinical trials. And if you think of someone like Brooke Jackson, who was at Bentavia, and within two or three days, she was very suspicious of what was going on there. And again, I won't go into the detail of that, she's in litigation with FISA at the moment. But she was not very happy with the things. that you found going on because these companies are paid on a fee for service basis. So they get paid their money, whether the drug is successful or not. So it so no one's actually got any responsibility for the supply chain. And under those circumstances, things start to go wrong. Yeah. People don't know where they fit into the supply chain. They do things with maybe the best intention, but it was the wrong thing in terms of, getting the product to the patients and also Meet the regulations. There are strict regulations in the U.S. And the title code of federal regulations title 21, which is the FDA section They are legally binding. The FDA has enforcement powers to make companies remediate any issues that they find on inspections and yet And FDA have actually inspected two sites that are making the these injections. One is in Germany, a site, a company called Rensselaer. And the other one is Catlin Pharma Solutions, a company in Bloomington. And both those inspections, it's on the internet, it's public. FDA, all inspections go on the FDA website. The inspection report is called a form 483 and when you read those reports, they are horrible for the company. The FDA basically said the company wasn't in control of what it was doing. It was shipping products, knowing that they were defective, but not recalling them. And anyone read it, you don't have to be technical to read those reports and realize this is really very bad. And what happened in other countries? And there've been, I commend the FDA inspectors because they have always been the ghost that FDA has always been the gold standard of regulations up until more recent years. And the FDA inspectors, they know their job when they go in and inspect, there's no hiding place. But the other countries, European Medicines Agency and MHRA, they haven't even been inspecting these sites that are making the products, they've just done what they call virtual inspections, which basically means they put a camera on someone at the company's head. And they say, oh, show me that machine and they show them that machine and send me this report and they say, okay, I'm happy with that, but. A virtual inspection of anything is useless because they're just going to show you, it's like in a restaurant, if you said to a restaurant, let's do a virtual inspection of your restaurant to make sure that you're meeting health and safety standards, you have to be there, go in all the nooks and crannies and the places where they don't want you to look so the inspector can be sure that you're meeting the right quality standards. And all this has caused huge issues. We've seen we've seen temperature excursions for these sensitive products outside of the temperature range. And for the biologic, if it goes out of its temperature range, it potentially is no good. Yeah. And it could even become… Toxic. Yeah. interacts with the environment and when you scale up a drug, again, you could make it when it was safe at a small scale, you could make it toxic at the larger scale, but these companies were just scaling up to meet these billions of drugs. They were scaling up without making sure. The safety tests were being done to stop toxic changes in the molecular structure of the drug. So if you compare, if you think in terms of aircraft and as you build an aircraft, you've got the various bodies involved and you have to stick to regulations. And everyone knows an aircraft. If you cut back on your quality control and your testing and your methods building an aircraft. The likelihood is it's going to crash, at some point now, so I leave it there and just make sure I'm making making sense
James Egidio: 
here. Yeah. Yeah. I, for people that don't know who Brooke Jackson is, she was a Pfizer whistleblower and I interviewed her attorney Warner Mendenhall on a previous podcast episode of the medical truth podcast. And just as a follow up for that too, from what I understand they were looking to hold Pfizer criminally responsible for this bioweapon jab. But anyway, needless to say my other question is what or how does this affect the end user, the supply chain issues? And I say the end user being the patient, of course, with these supply chain issues.
Hedley Rees: 
Yeah. Okay. The most obvious one, and this hit lots of people, it hit me straight between the eyes as soon as I heard. Frozen vaccines going into vaccination centers. They were not finished. They were part finished when they were shipped into vaccination centers and people who had never done this before, amateurs, untrained, unqualified, no guidance standard operating procedures. They had to thaw. The vials, which had five or six doses in it, and they had to thaw over 24 hours. They used to put, they had to put the the trays of vials in the refrigerator and leave them for 24 hours to thaw. Now, you have to, when you do that, you have to do free, what they call free thaw studies to prove that the conditions under which you've thawed them, you've got the same product when it's thawed. as you started with when it was frozen. And if you don't do that properly, which it would, could not have been done properly in the vaccination centers, you are by definition going to adulterate the product. You're going to change it in some way. But even with the thawing, then A saline diluent had to be injected into the vial and that had to be mixed up. So you've got five or six doses in the vial of the active ingredient, and then you have to turn the vial over 10 times. And these were the instructions on the internet. Now, mixing. Is crucial because if you don't make something properly, you get hot spots or you get a spot where there's no, it's like making a cake, if you don't properly mix it up this is a lot more critical than making a cake. So you have to prove when you've done the mixing that it's homogeneous, it's spread all the way through the vial, right? No, that didn't happen. There was no quality control across the whole thing from start to finish. There were so many. So that is the absolute, and just on that basis, this should have been stopped immediately, just not doing that. And then when you step back to the way these coaching material will move from place to place with different parties taken, taking part of it, we had. None of the wholesalers, the skilled and trained and licensed wholesalers, they couldn't be involved in this because they couldn't handle, they don't have the equipment to handle minus 70 degrees or minus 20 degrees. And, I could do a list a mile long of all the issues. But I always use that, that one there so that it's so obvious that people were money were involved in manufacture. And they've never done it before. Yeah.
James Egidio: 
Yeah. When you talk about the vaccine, it's, it sounds like the same handling of the vaccine when it comes to putting the normal saline in there to dilute the powder that's at the bottom is the same as let's say the peptide therapies with growth hormones and things like that, is that if you don't handle it correctly, when you put the normal saline into the vial and you swirl it rather than shaking it. abruptly, you're going to denature the actual product, correct? Is what you're saying?
Hedley Rees: 
Absolutely. That there has to be very detailed standard operating procedures, which the person doing that has to sign to say, I've been trained to do this and I'm confident that I can do that. And they have to keep their training records up to date every year to prove that they, and that standard operation procedure, they cannot deviate from that in any way. If they do, you have to raise a deviation and then there has to be an investigation into the deviation. And that means looking for a corrective action and preventative action. Now, those investigations take months. And, there must have been thousands if not millions of deviations given the way these drugs were developed. And as I said, FDA's Title 21, current good manufacturing practice. It states exactly how companies have to manufacture and deal with these things. The rules are absolutely explicit. You can't, and when you deal with contamination, and I did I did an expert statement for the, a group in. Mississippi a few months ago a group that Dr. John, Witcher is a set up on how you should handle contamination. And, you have to write, you have to write protocols to actually do the investigation. And it's all detailed on the FDA website. And the thing that's puzzled me is why haven't people used the laws of the Code of Federal Regulations, Title 21, they're all laws. The fact there was other legislation like the PREP Act and some of these, and the DOD contracts, it's, it hasn't been like in the rest, like that in the rest of the world. These companies have been selling defective products and adulteration is well covered in FDA title 21. Yeah
James Egidio: 
I don't think they they care. I really don't think they care because you had too many outside sources that were too influential with the vaccination, the bioweapon. Bill Gates being one of them, right? He actually netted over$500 million into BioNTech in 2019 prior to the announcement of the covid pandemic, which they call it the, I call it the plandemic. So there were just, it was the fix was in from the very beginning, and then, like I said, there was just too much money involved and too much, it was like a big. Power play and it was a big play for money exchange and I don't even think it was about the pandemic. I think it was more about the vaccination and the bio weapon and getting it out there and getting it injected into people's arms at the cost of people's lives and their health and they didn't care. They just didn't care. No, they didn't care. And, so to, to, let's say, hire a medical assistant to inject it in you and not handle it properly. That was like the least of their worries. It seems to me.
Hedley Rees: 
Yeah. Okay. Let me tell you something about Bill Gates and the Bill and Melinda Gates Foundation. This is important for people in America to know, please. Because Bill Gates hired the former chief executive of the Medicines and Healthcare Regulatory Agency in the UK. And he's still, his name is Dr. Ian Hudson. He works for the Bill and Melinda Gates Foundation. He was also very senior at the European Medicines Agency. Now, In 2016 this Ian Hudson set up a duplicate regulatory authority called the International Coalition for Medicines Regulatory Affairs. And he was the first chair. And you just have to Google it. If you Google it, I see MRA, you will find it. It was set up by the WHO initially in 2012 during a meeting in Brazil and every regulator in the world is a member of this duplicate body. As I say, the first chair was Dr. Ian Hudson in 2016. The chair now is the executive director at the European Agency. I'll say that again. She's the executive director at the European medicines agency, which has responsibility for the proven all drugs in Europe. And she also has a side job with this though. It's a huge, that is a huge conflict of interest. I know there's so many conflicts of interest we're seeing here. It's hard to believe, but that is a massive conflict of interest. So what that organization has done they've hollowed out the regulatory bodies by holding duplicate meetings and seducing the regulators and putting their own people in there so that Now the regulatory bodies really have got no, no influence whatsoever and people. What Gates is on speed dial terms with all the ministers in the uk in all the four UK countries. And he he. Used at the MHRA. If you remember, MHRA approved was first to approve every single injection. Pfizer, Moderna and AstraZeneca. The rest of the countries followed on. So that's his business model he's used in the UK. As the epicenter of his, he's now got a pharmaceutical business. The MHRA has hired people to build biobanks, which are to collect these tissues to, to use in vaccines. The UK government has signed a 10 year green deal with Moderna. to exclusively take their vaccines for the next 10 years, UK is building them an R&D facility and So if when you know that you actually can see what's happening. This is one initiative that's managed by Bill Gates and he's got now a global pharmaceutical company. MHRA is the regulator that will approve his new products. The UK Health Security Agency. is creating a market by telling people you've got to have this injection for that. You've got to have the polio injection. You've got to have the monkeypox injection. If you go on the website, there's all these new injections that they are advertising. So they're trying to build up demand and when you look at it, you realize, yes, Fauci and CDC and Jeremy Farrar, who's now chief scientific officer at the WHO, he was head of the Wellcome Trust, the second biggest investor in life sciences next to Fauci and the NIH. So it's all joined up.
James Egidio: 
Yeah. It's just one big. One big yeah, it's one big cabal that's basically involved with trying to basically not only depopulate people in this, in the world, but also control them through power structures. I know they're doing it with the World Health Organization, and they're making this big push to really change. The way that we live in the future with vaccine passports and travel, and of course, they're adding the global agenda with climate change and the world economic form. So they've got all these. These things in place and all these plans and at the end of the day, when it comes to, let's say, the vaccinations and supply chain issues with these vaccines, where the consumers and takers of these things, not me personally, but people are, and they buy into this under the guise of fear and the power is in the people. And the people are the ones that have to refuse this stuff and get with the plan and realize what's really happening here because there is something that's happening here. It's not this, virus that's floating around and killing everybody. It's, if there's not enough proof out there that these vaccines have killed people, I don't know what is right. Oh,
Hedley Rees: 
absolutely. Yeah, absolutely. And I agree. They don't care. I think it's a two armed thing. I don't think they care who they kill. But I also think that Bill Gates as the pharmaceutical industry is raising the funds to fuel the global ambitions. So that's part of it. If, they're not even going to kill people, but if you look at what Bill Gates has set up, if you start to dismantle that with the who, and, and what he's doing in the UK, if you start to dismantle it, because what's happening at the moment is that we know Pfizer share price is going down. We know Moderna share prices were not, investors aren't happy, but also the companies that make the drug substance. Lonza in Switzerland just fired its chief executive because Earnings have gone down for the company. It'll be the same for cattle. And so it's not just these The big farmers are going down the whole supply chain You know when you go through the supply chain, they're all going to see a massive hit on their profits they've they'll have gone from these X billion dollar vaccines a year Making 80 billion dollars for pfizer To I last heard only three percent in the U.S. We're going to take up the booster If that's right, all these companies, they will have signed up to supply agreements to get paid for the work they've done. If it dries up at the top with Pfizer, Moderna and the other companies, the companies down below their lawyers are going to be saying, hang on, you said you're going to pay it. There's going to be so much legal wranglings going on. And in the supply chain, this is called the bullwhip effect. When you build up demand, you create demand, all the companies in the supply chain start to make stuff like mad, they bring on new capacity and particularly the companies lower down, they're working 24, they can't work, there's not enough hours in the day. But of course, when the demand goes down, it works the opposite way that their demand rise up. There'll be companies at the bottom of the chain now who will have gone from working 24 7 to having no work at all.
James Egidio: 
Yeah. I remember during COVID when they rolled out the vaccine. Because you were talking about earlier the way the product is in the supply chain is transported and has to be transported under certain conditions, especially the biologics as compared to the synthetics about oh, gosh, early on in 2021, when they 1st rolled it out, I remember listening to a report on the television about them having to Destroy a large lot of vaccine. Was that because of the way it was transported in the supply chain? That they had to destroy it?
Hedley Rees: 
Yeah if it's the one I'm thinking of when when you move between companies you have to pack the material up with insulation, and you have to put a temperature monitor in, what they call a data logger. Now, all over the journey, that data log, it records the temperature every few seconds. So at the end of the journey, you've got a trace that shows, what the temperature, what it's been compared to what it should be. But what was happening then was that the company shipping, sending, was not switching on the data log, it was switching it off because it was going to another legal entity. And they didn't want any legal obligation if anything went wrong. So this is the other issue. You've got all these companies in the supply chain. They're different legal entities. They've got their own boards of directors. They don't want to take any chances with anyone. So they're all covering their backsides. They don't want to get sued and they're doing things that are totally against regulations. They're not doing what they should do. And we that we, we knew a batch was lost because of that. But there've been batches like emergent bio solutions and conflated two different batches. AstraZeneca and Johnson mixed the two ones. Two. That is fundamentally bad. How can you mix up two separate companies orders and put them all together in the one? There is so many evidence in the supply chain, but inspectors aren't going in to inspect these facilities, and if there's one major opportunity that exists now, and FDA has started it with the two inspections that I mentioned, they should be going into the Pfizer plant in Andover, the YF Biopharma plant, the first plant that manufactured it. The Pfizer injections, the emergency supplies, the 33 batches that have been associated with very high levels of adverse events. Now, I've looked at that company's website. And it's not a, it's not a GMP compliance site. It's an R and D site, a research and development site, right? They will not have the skills or the competency to manufacture the good distribution practice. And if. If FDA went in there and inspected, they would see exactly what's there and I'm a hundred percent certain they'll say that company never was compliant, and these other companies are there waiting to be inspected and they're not. Yeah,
James Egidio: 
and it's interesting you say that about CGMP, Certificate of Good Manufacturing Practices and the manufacturing process and the things that are coming out now about the vaccine where they're saying now it's contaminated with DNA and this monkey DNA. This I'm not sure what the name of it is. There's a lot of metals graphene, graphene oxide in the vaccines. I interviewed Dr. Maria Mahalcha. She was talking about how contaminated a lot of these vaccines are even share it. Dr. Sherry Tenpenny brought that out as well talking about all these toxins and things that are in this particular death jab bioweapon that years ago with your traditional vaccines, they would have pulled these things off the shelf on day one when there was one injury or even one death. They continue to keep pushing the narrative and pushing the narrative on these bioweapons. And for the people that are listening. And watching this episode is they have to wake up and see what's really going on here. This is not a normal, these are not normal circumstances with any vaccination programs that have been implemented in the past. Am I right?
Hedley Rees: 
Yeah. Through all this, they've been saying the benefits outweigh the risks. Now, if you're killed by a vaccine and they say it's okay because you took the bullet for 5, 000 other people, that's what they're saying. That is totally wrong. It has to be looked at the absolute risk for a patient. And if one, two, three, four patients have died, then, That has to be jumped on the right to jump on that. And we know in 2011, I think it was the swine flu vaccine. There was a level of deaths with which was atypical and they were stopped the same thing should have happened again. They've been using in terms of efficacy that they're using relative efficacy, not absolute efficacy. So when they say it's 99 percent effective, actually, it's probably only 5 percent effective, right? But all this is going on, and there are people more knowledgeable than me who can explain that. I'm sure that they've been on your show, James. But, people have to realize that don't listen to the stuff that's on the TV that they're telling you, because it's all a pack of lies. Yeah, it
James Egidio: 
is. What I want to do is I want to switch over to talking about you have a country like the United States and the UK that are technologically advanced countries, but yet they're dependent on the raw ingredients and manufacturing of medications from, let's say, China. Why is that?
Hedley Rees: 
Yeah again, there's a history to that. Again, in the mid 1980s the whole industry went what they call offshore. The whole Western industry, U. S. Europe et cetera, moved to China for lower cost raw materials. They would, in those days, I'm talking about the mid 1980s. Raw materials with dirt cheap in China. So this is an industry. This is the most profitable industry in the world gone to China to cut, to shave pennies or cents off the cost of their drugs, because the raw material, when you look at the total cost of making the drugs, like anything it's almost negligible, but they still went offshore. And that, because once you make it a country and you get. Regulatory approval for the site in China that's making it to move is a huge deal because you have to do all the validations and the confirmations and it takes years and companies just don't want to do it. So having moved to China, they step there and I chaired, I co-chaired a conference in Cincinnati, 2011 to 2013, where. We were discussed in all the issues associated with outsourcing. It was called the the Global Outsourcing Conference. I co-chaired with a lady called Dr. Marla Phillips, who was at Xavier Healthcare. She was in charge of their the, their ed education facility there, and we'd get FDA speakers there every year. It was co-sponsored by FDA, and at the time, FDA said. 80 percent of raw materials were sourced going into U. S. when it came from China, and 40 percent of finished goods came from China and or Asia. And it's still the case now. There would have to be we've got to rethink this whole thing, James. We've got to, This has gone so badly wrong. We've got to, we've got to get back. We've got to get people who know, good people who know, and and get regulators back with the proper support, not have the pharma industry financing the regulators at all. This whole the sole production prescription drug financing and that whole thing, that is one of the big issues. Again the whole, the industry is financing the regulators. What do you expect? Only politicians can resolve this. So it's going to need you say that, but I take this back to patent law. Patent law has been gained the last 40 years. Now the industry can't develop drugs for itself. Whereas 40 years ago, you had to patent the process to make it, not the molecule. So there needs to be adjustments to patent law, and I, it's called compound claims patent law. It allows companies to patent the molecule when they don't even know if it can ever cure the disease. And I won't go too much into, again, this is in my sub stack, but if you look 40 years. The whole industry is fragmented. The behaviors have gone, I've become very poor. So I'm sourcing from China and just the whole way the industry works now is cowboy basically. And. Yeah, so it leaves. I must leave you lots of words. I'm sure
James Egidio: 
you do. and what really bothers me about this whole thing, I'm thinking about even as far back as 1998 when they introduced Viagra into the market, Pfizer did, right? It was 6, 7 a pill. I had a medical practice at that time, a medical house call practice that I owned and managed at the time. And it was like six or seven bucks a pill. And then over several years, it went up from seven to 8 a pill up to 12, 13, 14, 15 a pill. Then it went up to 30, 40 a pill. And then finally at 80 a pill into the late. 2000s 2018, 19 and 20. And, but in the meantime, in 98. When it was eight, 9 a pill here, people were buying it in Canada for 50 cents a pill, a dollar a pill. And then they were, there were people that were importing it from overseas, from India, and getting it for 25 cents a pill or 10 cents a pill. So the price range was all over the place and it created a black market for the product. And it's the same thing with other medications. Like you can buy Canadian medications. Much cheaper for maintenance maintenance medications for diabetes, blood pressure, whatnot, a lot cheaper in Canada than you can in the United States, or then you can in Mexico or anywhere else outside of the United States. And they say, because it's the research and development, it's also because of the availability. Of money and what people what the market is willing to bear I guess is comes down to
Hedley Rees: 
yeah they're calling it price gojin, And the u. s is the biggest price gojin market in the world If you keep putting your price up and people keep putting it and you put it up again the point is that they, these drugs particularly the chemical drugs, the chemical sensitive drugs, they're incredibly cheap to make, but the sort of machinery that's grown up around it has really disguised the fact that, it's a fairly simple industry. It should be. And I hear a lot, yeah, I hear lots of people saying that, the U.S. should negotiate with the pharma companies. I think you have to look at the system. It's a broken system. It's now based on patents. It's now based on paying your 60,000 or whatever to get a patent for the molecular compound. Do you know that only one? In 250 of those get to market for every 250 drugs that go into development. This is where you do animal testing, they do clinical trials. Only one gets to market. And the cost they've worked out to develop a drug is 2.6 billion to develop one drug. 90%, over 90 percent of that is the cost of failure. In the 2. 6 billion dollars, probably 2 billion plus is waste, is just failed trials. So this is the animals that have been killed. This is the people who've been on clinical trials to pay the clinical research organizations, to pay for the manufacture. All these costs are just down the drain. And it's because we start to develop drugs. Now based on the patent and the companies don't know if they can manufacture that drugs safely. with the right efficacy and the right quality. Yeah. And that's a huge issue. If you look at the attrition rates I write about this a lot because I've been writing about this for 10, 12 years. And it's so obvious. It's as plain as a nose on your face when you start to understand it and start to look at it. But you take Alzheimer's. There've been 30 late stage failures in Alzheimer's drugs. In the last 15 years, and there's a theory that there's a thing, better than I do in medical background, there's a thing called amyloid beta that's implicated with brain fibers and 30 drugs based on that theory have failed. And when you have a late stage failure, an indication like Alzheimer's, they've massive trials, the cost of that is incredible. So companies like Pfizer have just stopped developing drugs in Alzheimer's because, there's so much failure. But this is the issue that there's so much failure now in the industry because of all the outsourcing and the offshoring, the big pharma companies. Can't get drugs to market anymore. They can't make the blockbuster returns because they're having to pay the contractors Whether they're successful or not. I'm not saying they purposely not trying to be successful, but they're different companies So they're not going to have the same loyalty for the drug as people actually working in those companies are so That is a huge issue. And this, these gene therapies, these advanced therapies are last chance saloon for big pharma. They saw this as the only way they can maintain blockbuster returns. And they have for a couple of years, we've had 80 billion from, but Failing is failing badly. And what are they going to do next? The generic industry has taken over all the other drugs, they're all made by generous companies. So big farmers in very deep trouble and has been for 20, 30 years.
James Egidio: 
What's so interesting about all this? It's so interesting that the raw materials are being. Pretty much held back because of the bureaucracy here in the United States and elsewhere with the attorneys and the pharmaceutical companies and the research and development of these medications and drugs to get them here as a finished product in a timely fashion in a good clean fashion made with good manufacturing practices. But yet. But yet China has no problem of shipping precursors for methamphetamine and fentanyl and getting it over to Mexico and manufacturing it down in Mexico and pushing it into the United States and everywhere else around the world. So what it tells me is that the drug cartels are better at distribution channels and supply chains. Then our politicians and our pharmaceutical companies and all these other things. It sounds like that, right? Yeah. Yeah. Yeah.
Hedley Rees: 
When I joined the industry, although it was, I joined via, it was a company called Miles Laboratories, which was a U. S. company based in Elkhart, Indiana. And in those days, there was manufacturing in every country, just the main countries around the world. We had manufacturing in the UK, manufacturing in Germany, manufacturing in the U. S. There was a site in South Bend. And it was indigenous manufacture. In the country that was consuming the product. So why wouldn't you? Rebuild the manufacturing base in the U.S.. I say they try to do it in the uk And you know a china's not cheap anymore
James Egidio: 
No, it's not create jobs in the United States and build manufacturing plants for pharmaceuticals here when they used to do that I thought years ago like Roche and Abbott and all the other labs
Hedley Rees: 
There's been a massive change 40 years ago. These companies were all giant companies They had the money and the critical mass and the hard yards of taking the time to develop a drug. And this started with a drug called Tagamet by Smith, Klein and French. which is a drug for stomach ulcers. And that took 12 years to develop, excellent development program. Glaxo launched a drug five years later and within three or four years, it was outselling Tagamet three to one. And Glaxo used clever sales and marketing. which we all know about now, to increase their sales revenue. And they picked on some of the side effects, some of the regular mining side effects, but they use that to really good effect. So the industry thought, if I've got a patented compound and sales and marketing, why do I need the piece in the middle? So they just turned it all off. But of course the piece in the middle is absolutely fundamental. And if you said to Boeing or whatever, you don't need all these silly manufacturing plants, or the final assembly of the plane or quality controls and all this thing. Yes. Just use sales and marketing to convince clients. And that's exactly what's happened.
James Egidio: 
Yeah. Yeah. And it just it's very frustrating to see how much control a country like China has with the CCP the communist Chinese government when it comes to people's health, right? When you've gotten to that point in the world and in commerce we, things need to be reevaluated.
Hedley Rees: 
Oh absolutely. Absolutely. I think the West has lost its way in many ways. And the geopolitics situation is very messy. But, I'm a just a sort of, a simple supply chain guy. And supply chain is all about systems. It's how you put, you have good systems and you have broken systems and you have to be able to work your way through to see what is it about the system. That needs to be fixed so that more things start to get fixed. And that's what I write about as, fixing these systems. And we have to start by getting at this patented molecules and It's difficult for people to understand this, but if you follow the last 40 years, and I write about this, it's in my books and in my subset, you can see exactly what's happened. The industry has done this to itself. Yeah. All it's, it even throws away. Drugs, once it's out of patent, it's not making the huge returns that other companies make it. But they've had loyal companies using that drug for the last 10, 12 years. Suddenly, oh, the patient's going to find it somewhere else. That's not a way to run a business. And we're seeing they're paying the price. Yeah,
James Egidio: 
and I think a lot of this gets back to on a personal level of taking care of your health. So you could be less dependent on any of these medications with proper nutrition diet and exercise and things like that to minimize the use of this. The, all this, these chemicals is what they are and deadly chemicals at that.
Hedley Rees: 
Yeah. One note of caution I would say, cause I, you can see people go into more natural therapies. Whatever you take inside your body, you have to know it's been made to good manufacturing practice. And I had a fear with ivermectin that people were buying it over the internet. They didn't know the source, like your drug cartels, you should never buy anything over the internet. Yeah. And that's going to be the next issue, I think, the making sure that people making supplements. They the people like you said, they know how important it is to manufacture the drug properly and distribute it properly. I'm glad you
James Egidio: 
segued into that because I was early on before I went back to finish my biology chemistry degree to aspire to do cardiothoracic PA work to get into a physician assistant program, then went on to start medical niche medical practices. I was involved in the nutritional supplement industry in my early twenties. I was about. about 24 years old, and I developed the first herbal Viagra. So I used my biology chemistry background to do formulation and design work on products on nutritional supplements and like I said, formulated the first herbal Viagra in 1992 and I was selling it via Mail order. Oh yeah. This is way before email. And and I remember working with manufacturers even back then. Because a lot of people don't realize that by who buy products now, and I see a lot of these supplements popping up for different things and. Nattokinase for blood clots and so on and so forth. A lot of the people that sell those products are selling them as a white label or privately labeled products through manufacturers and The problem with that is a lot of those products are not tested. And I'm saying when they're not tested, not so much that there's dangerous ingredients in them, but there's a lot of fillers in the industry. They put a lot of fillers in these products, the cut corners, the manufacturers do because they have so many accounts, they have hundreds, maybe even thousands of accounts with different small marketing companies and retailers that they just put a lot of filler into it. And a lot of the active ingredients not put in there. Into the supplement, they used to do that a lot with the herbal supplements where they'd import them from like different exotic herbs from Indonesia, Malaysia, China, everywhere else. And then what they would do is they would take the actual bulk herb and they would extract the active ingredient out of it to make tinctures that go under sublingually under the tongue. The actual active ingredient, and then what was left of the dry herb after they've taken the active ingredient out is they would use that for the. manufacturing of the capsules of the product. That industry also is very corrupted and very, it's like anything an industry where there's a lot of money there's going to be a lot of corruption.
Hedley Rees: 
Absolutely. If you take any unknown substance into your body, that matter how natural it is, it has to be made, manufactured to a standard and Quality control and the regulation do it. And I could see that as an issue. I got, I warn people against buying things off, off, off the internet. It's how we actually get you, you mentioned that James, it's exactly right. We've got all these brokers and we've got all these intermediaries and there's white labeled goods and you can't see what, what you're actually getting. It's it's always been an issue. Remember the compounders, the issues that with the U. S. had with compounders? Oh yeah, absolutely. They have to, FDA had to start step in then, and bring them under their wing, and it's yeah, so I'm glad, it's good you mentioned that.
James Egidio: 
Yeah, we did we dealt with a lot of compounding pharmacies when we had when I had the bricks and mortar clinic where there was a lot of testosterone creams being manufactured and whatnot. Although there is a lot more scrutiny. And I would even say, go as far as saying that a lot of the compounding pharmacies do use a lot of good manufacturing practices when they make them a lot of these, what they call closed door pharmacies that are compounding pharmacies for specialty items like hormone creams and testosterone creams and things like that. Because they're under a lot of state scrutiny, and they get inspected a lot. So they're even a lot better than the large manufacturers.
Hedley Rees: 
Yeah, I think there was some there were some cases and where, practices weren't followed. And I think that woke people up to the fact that they should be FDA had got involved, but we've got specials in the UK. We've got what they call specials, which is exactly the same. The company would make make a compound up to suit a particular patient, but that's regulated as well. And, regulation is not a bad thing. It's in fact. Without it, half the world would be dead if you look at the airline industry and all these industries, the nuclear industry and all these other industries, you can't, you cannot do without it.
James Egidio: 
Yeah. Regulation without politicians, lawyers, and government would be perfect. Yeah. So you're pretty much a diligent Substack content creator. And I know I've been. Posting at the bottom here your contact at Hedley Rees. That's https://www.HedleyRees.substack.com which is a very good uncensored platform for a lot of people who want to get the truth about a lot of things. I just saw yesterday where the Senator, I believe Senator Klobuchar, she wants to censor now Rumble and Substack. So here we go again about, censoring more platforms, which just goes to show you that people such as yourself are putting the truth out there about a lot of these things that are going on and they just want to keep You know censoring us and hiding things
Hedley Rees: 
It's almost like a badge of honor if they try and censor you then, you must be saying the right thing Exactly Yeah, but Robert Kennedy Jr actually subscribes to my substack as well, which i'm very pleased about And I think we should have cross party, Republican democrats, whatever. It's not that anymore. It's about the right and wrong that's where we've got to these days
James Egidio: 
Oh, absolutely. And I've said that in so many podcast episodes is especially when it comes to this vaccine and getting pressure to take this bioweapon poison is I say take the politics out of it. This is about your God given rights to choose what you want to do for your health and your body. And it is your body and it is your choice. And it's about. Proper nutrition and exercise and getting fresh air and spending time with your family and staying away from these, I call them these demons that are out there that are trying to ruin people's lives, both physically and mentally through fear and with their poison.
Hedley Rees: 
Absolutely. Yeah.
James Egidio: 
Thank you so much for joining me for this episode of the medical truth podcast.
Hedley Rees: 
I've enjoyed it, James. Thanks so much. I always talking to the people like you will really get really get it. So it's been a pleasure.
James Egidio: 
Good. Hopefully I fired you up. We'll continue to put the good word out there. Thanks again. Appreciate it. Okay. Cheers. Cheers.
Outro: 
Thanks for listening to the Medical Truth Podcast. For the latest episodes, go to www. medicaltruthpodcast. com. You can also find the Medical Truth Podcast on Rumble, as well as all the major podcast platforms like Apple Podcasts, Spotify, Stitcher, and iHeart.