"A Post Pandemic Wake Up Call"- Interview With Peter Breggin, M.D.
Listen to this Episode of The Medical Truth Podcast as Host James Egidio Interviews Peter Breggin, M.D.  Dr. Breggin is a Harvard trained Psychiatrist who has been practicing Psychiatry for over 50 years; Known as the "Conscious of Psychiatry" and with over 24 books published (4 Co-written with his wife Ginger);  as well as an expert medical witness in over 100 high profile cases, Dr. Breggin discovered something unusual in 2020 during the pandemic that did not make sense; with well documented evidence to support his  claim he was inspired to write (with his wife Ginger)  his latest book titled COVID-19 and The Global Predators- We are The Prey! With a 4.7 out of 5 Star review on Amazon with well over 1,300 reviews this book accurately outlines the well orchestrated plan to change the world by the  "Globalist". The book is  endorsed by Peter McCullough, M.D. and Elizabeth Vliet, M.D.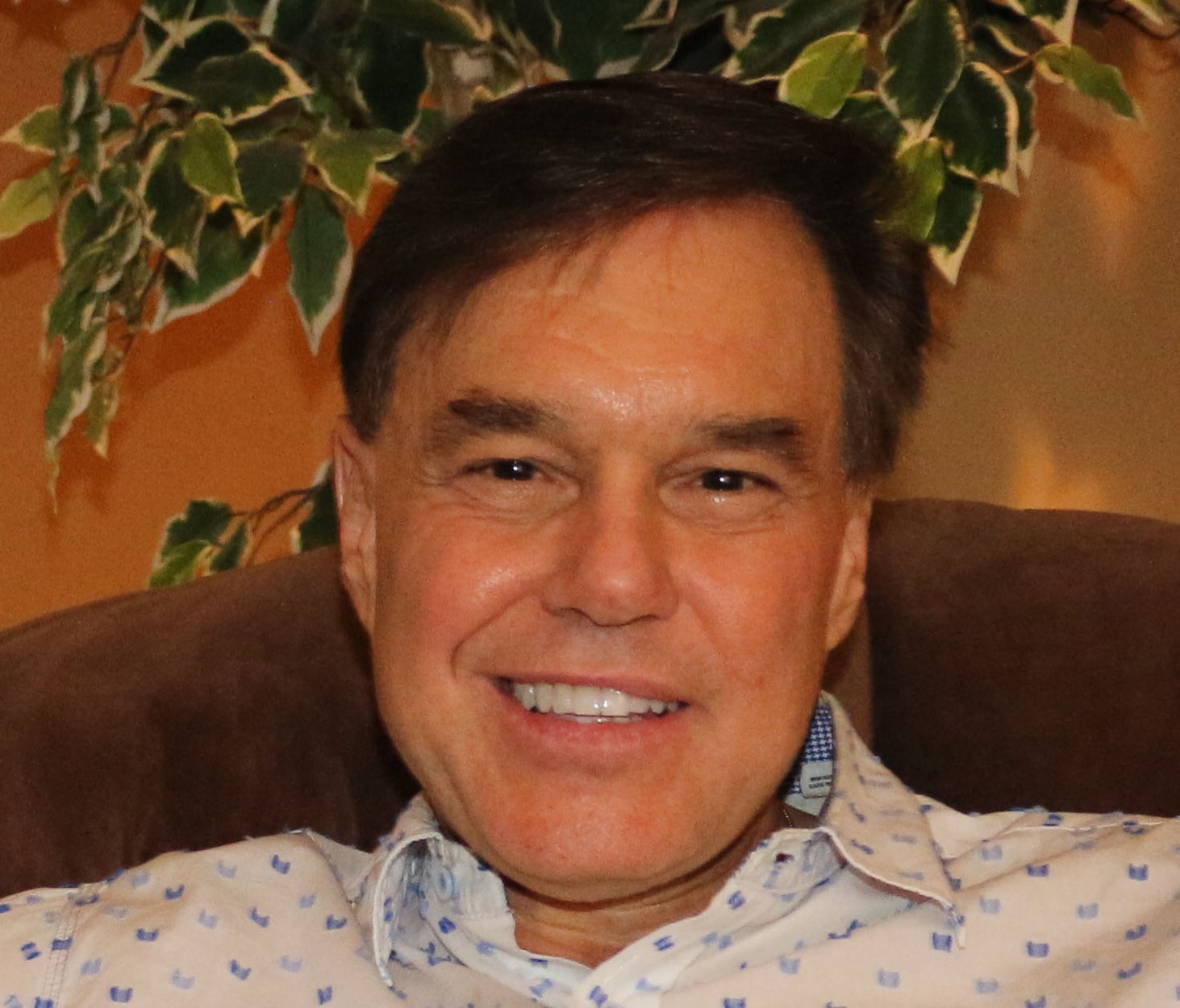 James Egidio brings more than 24 years of experience as a medical practice owner, manager, entrepreneur, and author to the Medical Truth Podcast by interviewing experts in the medical industry such as Doctors, Nurses, Researchers, Scientist, Business Executives as well as former patient's.
Episode Transcript
James Egidio: 
Hi, I'm James Egidio, your host of the Medical Truth Podcast, the podcast that tells the truth, the whole truth, and nothing but the truth about the US healthcare system. My guest is a pioneer in the field of psychiatry, who has been referred to as the conscience of psychiatry. He received his undergraduate degree from Harvard College, Cambridge, and went on to medical school at Case Western Reserve School of Medicine. He did his residency in psychiatry at Harvard Medical School. After finishing his residency in the early 1970s, he became concerned about the cruel and inhumane treatment of patients with lobotomies through electroconvulsive therapy and took a stance to campaign against the return of this medical procedure, he's accomplished author with more than 20 plus books in which four have been co-written with his lovely wife. His latest book is called Covid 19 and the Global Predators: We Are The Prey is a well-researched and detailed book with 650 pages and over 1000 citations. It can be purchased on Amazon. has a 4.7 of five stars, which translates to 85%, five star rating with over 1,361 reviews. The book sold more than 62,000 copies within the first three months and is endorsed by Dr. Peter McCullough, Dr. Elizabeth Valiet, as well as the late Dr. Vladimir "Zev" Zelensky. The book can also be purchased directly on his website. At www.WeAreThePrey.com. It is an honor, a pleasure, and a blessing to have as a guest on the Medical Truth Podcast doctor Peter Breggan. Dr. Breggan, thank you so much for joining me.
Peter Breggin, M.D.: 
It's a pleasure to be here, thank you for the very nice introduction and it was fun having you meet my wife Ginger a little bit before the show. Yes. She's just a very huge part of this, and she's co-author of the book. Yeah, we have found ourselves in a different world in the last few years. I didn't have any idea that I would at some point in time end up taking what became the deepest dive into the global system that was driving Covid 19. And looking back on it why didn't somebody else do that before me? And I think it was mainly because I had already been a medical expert on numerous occasions against drug companies and even before Ginger, we've been together 40 years. I was writing about basically how they faked their clinical trials, how they hid their adverse effects, how they had almost no impulse at all toward protecting the public. It was always protecting the dollar at the bottom line. And they did it with a huge amount of power in Congress and in the courts. They even influenced the courts. It was quite amazing. Back in 1993 or four, I was asked to be the single scientific expert for all of the lawsuits. So over maybe 150 against Eli Lilly, the manufacturer, Prozac. Prozac had just come out in 89 and here in 93, 94, when the lawyers first got in touch with me there was just huge amounts of data about people getting violent, suicidal, psychotic, committing, bizarre, brutal crimes on Prozac. That was the beginning for me. I think that set me aside was becoming so involved that I actually got to look inside these companies and it was nothing like I expected from learning in medical school or reading scientific articles as, I mean by the time you get to a scientific article promoting a drug, supposedly evaluating a drug. It's almost always the fine work of marketing, PR, editing, and maybe publishing articles that with famous doctors who don't even read what they've supposedly written ghost written and the amount of violence directed at me or being in the position of being probably the first psychiatrist. Oh, definitely the first psychiatrist take on the drug industry. Also let me know that there was more behind this. I never envisioned what we discovered, Ginger and I, diving into the whole Covid 19 process, but I knew the FDA was partly crooked. I didn't imagine the degree it turned out to be crooked under Covid 19, I knew that when a drug company had a problem, they collaborated with the FDA to cover it up, not investigate that it took something egregious for the FDA to admit there was a problem. But even then, I'm saying that when things got egregious, the FDA could admit there was a problem that was gonna change under Covid 19, And I had some knowledge of the CDC and I'd written one article on vaccines. It was like God's hand. I got very interested in the vaccine industry because I was getting a sense, it was what dangerous in the psychiatric industry that I'd been taking on my whole professional life. And I looked at the measles vaccine in particular, there was a lot of talk about it causing autism. And what I found was that it was causing brain damage of various multiple kinds. It could look like autism. Autism actually is a disease without any neurological findings. This was a, causing really major neurological disorders and that the literature, instead of gathering over time and investigating more was suppressed. And I could see how some of the agencies were suppressing it. And that was that article was published a few months into covid. So I was in the International Journal of Risk and Safety in Medicine. So I was beginning to wonder about vaccines, but I had no idea what was gonna happen. And then when COVID Unfolded and Anthony Fauci would get up and say, I am science, anyone, With a notion of science, should have known that was fake and that was fraud. And that was an attempt to put something over on the public because nobody is science Science is a human endeavor involving conflict and resolution of conflict between ideas. This constantly in a flow, a flux. The science of public health, practically non-existent. Certainly not somebody would be proud of saying, I'm public health science. is too complicated. It involves sociology, psychology, politics, public health gets into the whole question of how does a society and the culture respond to a threat? And that's much more about politics than science. And one of the things I noticed very quickly when I really started looking into public health was that it denied the political end. It assumed that all things could be done by public health officers. They would make decisions in their exchanges of articles and their talks about how in the next pandemic we would do this or we would do that. And there was no sense of wait, I this is a democratic society where the individual well being versus the larger well being, they were all into the larger well being, which was their well being right, to be into it. And they was no interest in what the courts and any particular actions that would monitor them. There was no sense of taking their ideas to Congress, although above their heads, deeper into the evil. There were people who were taking things to Congress and the courts by the back doors to influence things before anybody, knew exactly what was happening. The way that we finally decided we had to do something, I was at the time, let's see, I'm 86 now, so at the time I was like 83 and Ginger's quite a bit younger than me, but she's certainly well past retirement from a job. And we were hearing all this stuff coming from Fauci and coming from the FDA and the CDC, that this new bug, this new virus, was from nature that nobody could have made SARS Cov-II in the lab. That nobody had that ability, certainly not the Chinese that it was absolutely from nature. And that was it. There was no discussion. If you remember back to that James, it was a closed door. And you'd get taken down from your social media for even suggesting the examine the problem. I dunno how much that had already started. Yeah.
James Egidio: 
What was interesting about that I remember is when it came out, cuz me and my wife were traveling across country at the time coming out here to Florida and we were traveling through the airport around the end of February, And they mentioned COVID, they alluded to this virus that was floating around and it had already been out. It had already been out cause I still had the practice, the medical practice up until December of 2020. And I remember in 2019 patients were, that were coming into our office, were getting sick with this real bad flu. And then by 2020, around February, March, they started to put it out there about Corona. And I remember people saying, oh, Corona. And they were equating it and relating it to the beer, Corona beer and all this. And it was even a joke for a while. But then I noticed that right around February, when the media got ahold of it, and then like you said, the CDC and the FDA it was already planned. They strong armed the public. Yeah. And they started to create the panic storm about, oh, there's this virus and we have to hunker down and we gotta flatten the curve. But they didn't even implement mask mandates until, at least in Vegas where I lived at the time, until June of 2020. So I'm thinking something smells here, something's not right, because if this was as bad as they says it is at the very beginning in February and March and April when they started to gin up the panic, then why didn't they implement mask mandates right away? And then the other red flag was they put out a statistic you have a 98.5% chance of surviving if you contract this virus. And they were using age groups between 21 and 65. And I think if like from 65 to 85, it went down to what, 98.5%. And I'm thinking to myself, I take more of a chance jumping into my car to go to the gym and getting into a fatal auto accident than I do catching COVID and dying. and I said something was wrong. So then they took the, then they took and ran with it. one of my questions to is what is your risk of death if you catch Covid 19? And I know, you mentioned that in your book.
Peter Breggin, M.D.: 
Yeah it's about that. It's about the same as the flu if you are an older and compromised in your health and that's way below the 2% or whatever they're talking about, it's 1% or less. But one, once you get below, once you get below 45, it starts to approach zero. And by the time you get down to being 25 years old, it's practically zero. And get down 18 and it's zero. Statistically, maybe if somebody's been reported dying, but it turns out they were an end stage kidney disease. And then they showed up positive on this, these tests, which make a lot of false positive. So for most folks going about their business is very little chance they're going to die of COVID. But it was, but it's worse than that. Not the deaths. The story would be much better than that because this data comes from patients who are being deprived of treatment. And we forget that because it's so evil, it's hard to face it. My colleagues forget it. I forget it. In conversations, I'm giving out this data about the risks and that those risks are occurring before the vaccines, which add to the deaths. They're occurring in patients for whom there are measures that prevent almost all hospitalization and death. So of the hospitalizations and deaths they were getting, which was were still not beyond the flu if you actually gave people proper drugs., simple treatment for respiratory disease. As was as has been done, every time we get a new respiratory disease, we start with a general idea of what to do. For example, if the person is developing some specific kind of symptoms. In this case, there's been a lot of of clotting that has been very serious and causing death, whether you give him an anti coagulate, for god's sakes. Maybe that some doc starts on Aspirin. And another doc starts on something a little more sophisticated may work as well or better. Or if the person gets into an inflammatory response, people getting terrible inflammatory responses to the disease at times, then you give them prednisone, And you suppress the inflammation and you also try other drugs. For example, it was well known that in a previous epidemic of a SARS COV that it was looking like hydroxychloroquine was gonna be a good drug, and it was being studied in labs and people were writing this will be our first choice next, next time we run in thing, it looks like this. When we ran into something like, looked like SARS COV looked, when it first appeared, late 2002, but really 2003, four, if you look at that when it came back, the orders came down to give no treatments, no hydroxychloroquine, no anticoagulants, not even prednisone. A simple drug that's used all the time to suppress acute inflammatory responses on the skin and the lungs. Any place you get 'em, just about the steroid or cortisone like drugs. That, that was just insane or stupid or evil. And yeah,
James Egidio: 
I would say it was evil. I would say it was evil
Peter Breggin, M.D.: 
that's what I was gonna say. It took a long time though for a lot of us to say this is intentional. that was the hardest conclusion I think that we came too.,
James Egidio: 
yeah, there was a Dr. Bartlett out of Texas, who early on I was scouring the internet and he was on a new show. And of course he got censored right away too. And his treatment protocol in his private office was the betamethasone, nebulized pulmocort and a Z-Pack and he was statistically saying that 98% of the patients, or 95% of the patients that came through his office with COVID positive for COVID, survived and made it through and made it through right away because they'd call his office and say, doc, I got I think I've got some kind of upper respiratory thing going on. And they were tested for the COVID and right away put 'em on the Pulmocort and get 'em on Zpac. And he says that like maybe 1% or 2%, maybe out of a hundred people, two, two people passed. But they were. at a point where they were already had a condition where they were gonna pass anyway from let's say cancer or whatever. So that kind of stuff was getting censored a lot. And that was the red flag at that point. And I said, something's wrong, something's completely wrong here, because they just strong armed. And then they had the press with these journalists who were like taking control of the narrative and they were censoring physicians such as yourself and other people who, had years of training, years of experience, who actually were seeing patients in their office. And we have some journalist trying to control the narrative on it. And it was a joke. It was a complete and total, and it's still a joke.
Peter Breggin, M.D.: 
Yeah, still a joke.
James Egidio: 
It's still a joke. It's a sick joke is what this is.
Peter Breggin, M.D.: 
Now the moment that was the really key moment for us came very early cuz I didn't know if we had the will or the energy. I was very proud of being the conscience of psychiatry. I certainly knew I couldn't get, I couldn't be any better than than that I wasn't gonna be the conscience of the world and Covid 19 or whatever else. But I had skills and Of looking in from my medical legal work and from many of the medical books I've written were very much critical of things no doctor had ever criticized before the first doctor to criticize electric, shock out front, first one to go up into court against shock doctors and win a case and lobotomy brain mutilations a whole bunches of things. And Ginger had led a big campaign we did against eugenics in the federal government. And so I knew we had the abilities to do things that maybe others couldn't or wouldn't do. Ginger sees something on Twitter and it leads her to look up an article and she gets then the article and prints it out and looks at it and, oh, this has gotta be like a fake thing for conspiracy theorists.
James Egidio: 
There we go.
Peter Breggin, M.D.: 
And she brings it to me and it's clearly a scientific article. It's from Nature Medicine, which is one of the most prestigious journals out of Great Britain, right? And now we gotta know it's March. I don't know a lot of the lingo. I don't know any of the names of people. I have to say Ginger. I said Fucci, Fauci, what's his name? We, we just, we have this stuff, but I'm not on top of it in March. And I look at the title with her and sitting and I say, honey, they're making Sars Cov viruses in this experiment at, where is this place? So University of North Carolina, the Chapel Hill, big lab down there. And they've got 50. There's not secret. There's a dozen authors. There's authors from Harvard, there's co-authors from the FDA, and then there's these bunch of guys from chapel Hill. And then we look in and two of these people are Chinese. What is that about? So I expect go down expecting to find some very obscure reference that nobody would know in China. And it says proudly for each of their identifications, that they're Wuhan Institute people. And in fact, they're very big people when we look into it. One is a woman who the press would, adoringly, would go on to call the bat woman, right? And Shane Lee, she Shing Lee, something like that. And then there's another person who's the head of the whole lab. this Shing Lee was actually focused on the bat viruses. And this was astonishing. So then we look at things, I've done my, whole professional letter, look at the acknowledgements. It's being partly supported by Anthony Fauci who says, this can't be done in labs. What is going on here? It was like, oh my. It wasn't like whoopie, we got 'em It was oh my God. And and all these people, and none of them, none of them are pulling this paper up very easy to find none of them or go into the press with it. None of the press have found it. Nobody's found it. But you found it. Ginger and now me. I know. We're looking at it together. He said very strange phenomena. We happen to know somebody close to the Trump family professionally not through my therapy practice, but through my other work out in the world. And this so we did a video. It took us a month. Took us a month. That gets straight. Is this it? Sending it to some other of the docs who did virology and confirming from them that I was reading it correctly. And we put out a a video and a up on I hadn't been taken down yet from what's the name of YouTube. YouTube hadn't been taken yet from YouTube and which is another funny story. And and we wrote a blog and put it up and very quickly the these were, these just started getting tens of thousands of people reading them and looking at 'em. And I got back an answer from the person I sent them to immediately sent them to my contact. And I just got all I got back was going up lines and last I ever heard from him about it. And two days later, Trump announced that Fauci Institute was funding a gain of function research. I doubt if he used that word right. But he announced it and that and doing it with the Chinese communists and he was stopping it now. And then I thought it, now it's all gonna change. Nobody covered it except the conservative small critical press. I don't think a single liberal. or major media ever covered that story. Be interesting to go back and see if I missed something. But the word started getting out to a lot of other people who were getting really interested in these things. More independent people who weren't dependent on an institution that could control them because all the institutions, as you were suggesting, came very quickly under control.
James Egidio: 
Oh yeah.
Peter Breggin, M.D.: 
So then we started writing the book, and I'll tell you the second, the big and stunning thing that happened. I'm researching, I'm finding out that Fauci is connected very much to Bill Gates. All the fact finders said no such thing. He actually was working very closely with Bill Gates 10 years before 2020. In 2010 when Bill Gates declared the decade of the vaccine. Now, he was the richest man in the world at the time and had been for many years, when he, along with Klaus Schwab and other people announced the decade of the vaccine. Everybody got very excited. And the investment, if you got billions and billions of dollars and you can't imagine a way you could start doubling or tripling your money or something, follow Bill Gates for God's sakes. And they did, and he would organize around it. But so we knew that, and I kept thinking, all this is unfolding. It's so under control. There had to be a plan. Where's a plan, where's a plan? And I think I think it woke me up one night and God's Hand or something. I came downstairs and I'm just doing a plan search. I'm looking for a plan and up pops out of WHO? The World Health Organization with no explanation. It's not set anywhere, not part of a page just comes up, searching for a plan, and it's a a slideshow, very lengthy one in great detail addressed to the WHO and it's coming from an organization that Bill Gates has just set up a few years earlier called CEPI. It's his, one of his organizational places. It's in Power Point and it explains to WHO, how they are working together and it's about what they've been doing coming from Bill Gates's organizations that be CEPI, you can still find it online. Very quiet, but very big and very wealthy. And one of the slides says, and the drug companies will have all of their expenses paid, both direct and indirect when they are making these vaccines. See the government, what he's guaranteeing all the investors that they'll be covered once their vaccines are are being produced. And and that's it. Guaranteed profit and guaranteed all expenses. And then he goes ahead and he says in one of the slides, The slide says, and any excess profits will go to CEPI. Now, who controls that? That's supposed to be the government again, And how does it get sent to CEPI and what is going on here? And then they've got a chart. And on the chart it's all divide up into columns for each stage of the production of a vaccine. And the section on marketing and distribution has a whole bunch of people in it, making it, marketing, distributing it. One company after another except for one name Gates that just says Gates. Among all these other big crew, it's got banks, it's got the big federal agencies listed. somebody's putting together, this is a fantasy. It was. Or is this an activity somebody is putting together all of these things. And by the way, in the book in Covid 19 and Global Predators, we we actually stopped the presses and put this in the book. That's why I found it when the book was already going to press. And we put this in and describe it and connect it. And we call it the master plan, but I knew it wasn't the final master plan. It's the description of something in PowerPoint at great length. And then after the first edition came out, I came on the master plan. And we very quickly couldn't have done this if it hadn't been self-published. And by the way, it has sold 120,000.
James Egidio: 
Oh wow. God bless. That's awesome.
Peter Breggin, M.D.: 
Publish My wife.
James Egidio: 
Last count was 62.
Peter Breggin, M.D.: 
That was a long, that's a long time ago. That's a long time ago.
James Egidio: 
Okay, good Yeah. Yeah.
Peter Breggin, M.D.: 
And it's been hovering. It hasn't been escalating within months and we, it's just being suppressed.
James Egidio: 
Of course.
Peter Breggin, M.D.: 
Oh. But it just escaped the suppression because it was was totally self-published. Self everything, self-edit. We got paid for editors. We Ginger organized the whole publishing company. Yeah. Yeah. It, and the master plan is actually called, and I don't know if you can still look it up, by the way, but you can get all these background materials, not just the book, but. you can get the book from our website, www.Breggin.com, as well as from other places, including you can get the ebook and the book itself and the audio You can get all that off of off of Amazon and you can get the book directly from us, as you mentioned, that we are the prey at a little less price. But we then we found the what's called a preliminary business plan, the CEPI Preliminary Business Plan. I don't think there was ever, we never found, who knows what they, we never found a preliminary, but the preliminary is a glossy book, short, glossy book, and then it describes all the people they're working with. This is published and all of the plans were laid .Out And one way that they got control over everything was by organizing way back then and with tons of money. And the organization that they really needed to control was something I'd never heard of. It's relatively new called BARDA and BARDA is a combined defense and health agency to meet emergencies and is through BARDA that you implement the emergency use authorizations, which permit anything, vaccines, drugs, they've contributed to mean masks. Any you can get anything through without approval. That is the FDA can say, yep, bring it on. As it turns out, doing nothing, virtually nothing right? Or getting such horrible results that the Pfizer has to ask for to be hidden for 75 years as they did when they were forced finally, that produced the terrible results from the very bad testing that they did. And the key to BARDA was the key to getting all of the things passed. It was more important than even the FDA or the CDC. So what did they do? They hired a man in 2007, 15, 16, 17, to work with them on the CEPI Business Plan. So here he is. He's pretty young. He's had a mid-level job at the CDC. Now he's hobnobbing with the richest, most powerful people in the world as a part of this organization called CEPI and he gets appointed as Covid says coming on, he gets appointed to head BARTA. So they groom the head of BARTA for somewhere between four or five, six years before the the actual pandemic comes out. His name is Rick Bright, and boy did they place him well because when Trump said, or I've had it, I'm going to do what I'm being told by among right. Other people "Zeve" Zelenko, who was one of the people who wrote a wonderful introduction to our book and is calling about it, he was not murdered folks. He had very serious cancer and then he got COVID and he still survived that. And he meant to stay alive against all odds to enlighten humanity about how to treat COVID. And "Zev" had been in conversations with the people very near the to Trump. And Trump decided to take hydroxychloroquine. Of course he got dumped on, but he decided to release the 60 or 80 million doses of hydroxychloroquine to the public that would've stopped the pandemic. Sure. And Rick Bright. Working with the head of HHS, which is the Umbrella Health Organization, under which everything else it is FDA, CDC, working with Rick Bright and Bright said he wasn't gonna release it. He's a, he's a head of an agency. He's not gonna obey the president who was his boss and it never got released. And Trump, I think he was just stymied. They just, I think he just, I think Trump couldn't imagine the evil he was dealing with. It took him a month or two to even move, which he had the power to do instantly to move Rick to another job. Yeah. And then
James Egidio: 
it seems to me though that the whole thing of suppressing the off-label use of let's say hydroxychloroquine and all the other medications that were being used off-label to help with covid 19. were going to interfere with the rollout of the vaccine because it seems to me that they were set. Yep. Yeah, they were setting the stage for the vaccine rollout and that's what that was part of it. Of course, they had the media on their side and they were basically suppressing everybody and anybody that was actually, and when I say everybody and anybody, I'm talking about healthcare providers that were on the front line actually treating patients where some physicians said, you know what, I'm gonna go ahead and I'm gonna use hydroxychloroquine protocol with zinc and vitamin D. And then you had the physicians who were treating acute cases where patients were coming into the office with the betamethasone, like I was saying earlier, like Dr. Bartlett and the Zpac, and they were getting great success with that. And several other physicians even around the world were getting success with that, along with the hydroxychloroquine. But they were setting the stage.
Peter Breggin, M.D.: 
By the way, let me Go ahead. Go ahead. The FDA literally folks said, don't use those drugs.
James Egidio: 
I remember that.
Peter Breggin, M.D.: 
And they had no power to do that. They didn't take them off the market. They're not allowed legally to control medicine. So all these rules were broken as the CDC, and the FDA and BARDA. They're all controlling medicine. One of the major reasons to protect the rollout of the vaccines. Yeah, because if you don't have any disease, how are they gonna make trillions on the vaccines, which they have been planning as we I described, you. Intensely for at least 10 years.
James Egidio: 
Yeah. And it's interesting you say that, doctor is that the thing too? Was that, that didn't pass the sniff test was the emergency use authorization and allowing the pharmaceutical companies free reign from, and being free from any type of lawsuits, I had been in the medical field most of my life, and they were like offering all these incentives to get the vaccine free weed, vouchers for strip clubs, donuts. It just went on and on. And I'm thinking never in my career in the medical industry did I ever see where a vaccine where they offered all these incentives to get a vaccine. and I'm thinking that something's wrong here. Something's wrong,
Peter Breggin, M.D.: 
that hasn't been tested yet
James Egidio: 
and hasn't even been tested.
Peter Breggin, M.D.: 
It still hasn't been tested.
James Egidio: 
No, I know. And that's my next question to you. Hasn't been tested, things have been shaking out where we're seeing some vaccine injury and then the question is, what are "hot lots", and how are vaccine injuries kept track of? Yeah, that's my question.
Peter Breggin, M.D.: 
Let me put one or two touches on the story of how they controlled, the rollout cuz of Okay. Of the hydroxychloroquine because it was so critical. Everything you're saying is important. Very important. They not only groomed Rick Bright to be their boy and then got him made the head of BARDA out of practically, nowhere. They wanted to be absolutely certain that they just wrapped that place up. So they hired the former head of BARTA to be the lifetime CEO of CEPI. So I want you to think about this power. They've got one fairly new organization, BARTA. It's key to the entire rollout in that it's going to just choose the drugs and the vaccines that can get the emergency authorization, and it's gonna pay billions of dollars out to the drug companies that they pick handpick to, to whose vaccines they handpick in advance. they'll buy the drugs before they even go through the make believe partial FDA approval, cuz never an official approval. That's the point of the emergency edicts and the calling it an emergency and then using the emergency use authorization. He was central. He made the drug companies wealthy. He's the endpoint conduit. He's a little, he's not a huge person himself, but he has been assigned to that. And they managed to put the two recent heads, they managed to own the head of BARTA and the previous head of Barta, just to make sure. And I'd never heard of a CEO for life. But that's what they they did for the other guy. Wow. So this power of manipulation and imagine now they're doing something like this and all the major agencies of health in the world. Yeah. They're doing it at the WHO they're doing it everywhere. And the Chinese communists are controlling WHO, and Bill Gates is controlling WHO, they're the major donors next to the US or Bill Gates and communist China. And when Trump pulls out of WHO, bill Gates gives them even more money. And of course, the first thing that, one of the very first things that Biden does is he brings us back into WHO, of course. So there's this enormous manipulation going on. You can't. It's hard to grasp it or believe it, but this is with all the communications we have now, they're able to build really two empires. I call one Western Empire, which we've been talking about today, and the other empire is Eastern Empire, which is fundamentally run out of China and they're collaborating and it all comes together to tie in the little chat. It all comes together with Fauci and people he works with, right? And funnels money, sometimes indirectly through EcoHealth. They're funding the Chinese along with the US together, and then they throw in somebody, I think from Europe and somebody from the FDA and bringing all this globalism together. The force behind it all is the power of globalism is for the first time you could actually have the technology of artificial intelligence to organize and keep track of things. You had the instantaneous worldwide communications. You had all kinds of new technologies and high speed travel. You had everything that every globalist has ever wanted to make an empire with. And that's what we were doing. I wanna just jump right into that, cuz I want, I was realizing I was not getting right to the kind final conclusion almost. It's all right. And now, so we are looking at globalism. I call it predatory globalism. We are looking at this involving every source of wealth in the world who began coming together around Bill Gates announcing 10 years beforehand. Hey folks, you wanna get money? Join the band. This is the decade of the vaccine now. part of it that I wanna talk about a little bit before, but it's related to what you're saying is one of the hardest things it was for me to deal with, and I think for a lot of other doctors, is that when you read the literature, it was a notion that they hadn't done a lot of animal experiments and they were rushing it through, but they actually there's a long history of animal experiments going back about 10 years to a, to the previous smaller, much smaller outbreak and of a SARS COV in 2003, four, they were trying to make vaccines for SARS COV since about 2003 or 2004, and they couldn't Now, why couldn't they make the vaccines? They certainly made them and they made mRNA. the mRNAs and the DNAs, and they made the partially kill viruses and they made the the vaccines. And they made the vaccines out of the pieces of viruses and they did it all. And what happened? First of all, they never worked fully. They never worked fully. But then there was another thing that happened, and I saw this in the 2015 paper. It was the first place to saw it, and it made me really worry about the viruses. And that is, if you gave one of these vaccines to an animal, and then you expose them to SARS COV. Cuz remember, they're making them contrary to what Fauci still says. They're making them in the lab on Fauci funding in part. A lot of the animals got sick and died in a much worse way than if they just got the virus. So if you exposed animals who were vaccinated to the virus, they did much worse than the animals who just got the virus. And this is called Antibody Dependent Enhancement. ADE, right? Try to look up ADE on Google. You won't barely find it. You've gotta know the big words. Antibody Dependent E nhancement. And then you might start getting some, this was known for years and two different groups came out and said scientific groups in 2020 do not experiment on humans. We have not solved these terrible problems, not just of ADE, but of just in general of these terrible inflammatory reactions that people were getting from the vaccines themselves. The blood clotting they were getting from the vaccines themselves was it was a very horrendous situation and it, they never could master it. I knew that the people in charge had to know this, that they'd never made a vaccine that really worked and didn't kill people too. And that's when I made the jump that Ginger wanted to make. for quite a while, and I didn't wanna make, which is that they were making the vaccine in part to kill people, large numbers of them, and to completely ignore it. Now, usually if a vaccine results in a death within a few days of taking it, two or three times, the government starts organizing committees to investigate it. Of course, if a virus kills a dozen people, they're gonna take it off the market. They may even take a vaccine. They'll take vaccines off the market for the fear that it may kill somebody or that the, there's a bad batch somewhere relevant to your discussion and batches there. If they find a bad batch, they take everything off the market and study the hell out of it. And They completely ignored the Death
James Egidio: 
Let me ask you a question on that. Because the vaccine the subject of Hot Lots came up and because this was an emergency use authorization, the government pretty much had free reign. The agencies had free reign to distribute this at will in essence, the public became the Guinea pigs. Yes,
Peter Breggin, M.D.: 
but they didn't study the Guinea pigs.
James Egidio: 
No,
Peter Breggin, M.D.: 
they didn't do any.
James Egidio: 
They're doing that now. They're doing it now. They're
Peter Breggin, M.D.: 
No, they're not. What makes you No,
James Egidio: 
I don't mean they're studying it in a lab. They're studying what's happening around us.
Peter Breggin, M.D.: 
I don't think so.
James Egidio: 
No.
Peter Breggin, M.D.: 
Oh, God, no. You think the CDC,
James Egidio: 
no I'm not saying that they're studying with intent. I think that they're saying we're not responsible for what's happening.
Peter Breggin, M.D.: 
No, they're not studying it. No. They, we when I started writing the, when I was finishing the book, there were 30,000 deaths reported to the CDC from Covid 19 in the US and others that were coming in. If you go there now, three years later, two and a half years later, there's hardly any increment. They are ignoring and making believe that there is no catastrophe. The website of the CDC. Says still that there are three reported deaths from the vaccines.
James Egidio: 
So yeah, I take that back. When I say they're not they're studying it. I what I mean like with VAERS reports, right? VAERS is,
Peter Breggin, M.D.: 
they're not studying the VAERS report.
James Egidio: 
They're not even No, I know they're not studying.
Peter Breggin, M.D.: 
CDC is made an official announcement. We are not studying the VAERS reports. The very reports are that are set up for examination. At least as of several months ago. The FDA and CDC officially said they weren't looking at them. And yet that's the system that's set up. Now, another thing that's so important and this I'm ave have very hands-on expertise going back decades cuz I'm an, I am an expert on adverse drug effects. I've been in court testifying on various issues over a hundred times in my long and happy life. and not times not so happy. But my good life, I've been over a hundred times in court and many of them having to do with drug effects. And I've written 23 books four of them with Ginger, I think four or five, most of them touching on adverse drug effects when you get a report sent in to say the FDA or the CDC and these CDC reports are the main ones where the vaccines are supposed to go, and it was set up for that called VAERS, the Vaccine Reporting System. VAERS with a "V". Now, if you get one report of something that's reasonably serious, how many events does it represent? What does 10 reports usually represent? Somewhere between a hundred and a thousand. And it's that vague because doctors may most don't ever do a report if it's a very horrible result. They don't wanna be known for having done it. Even if they're gonna be forgiven by the CDC, they still don't want to admit it. They might get caught up in some sort of lawsuit. They don't want it known. They don't have the time. And worse than that, unlike other medical procedures, vaccines are given in drugstores, they're given in ball fields, they're given in shopping malls, churches. churches, there's no medical person to keep track to even report that the patient that died the next day, oh, got a heart attack in three days. Or cardio myolitis. There's just, there's practically no follow up. So if you are getting say, 10 reports and we know that represents somewhere between a hundred and a thousand, then you gotta say what if doctors are told not to make these reports? The whole implications, don't even talk about these things. Don't discuss them with your patients. So the fact that 30,000 reports get through the CDC represents hundreds of thousands of people at the least. Wow. Wow. Now, on top of that, we now have James reports coming from insurance companies that there has been a very significant increase in unexplained deaths, excess numbers of them to the insurance companies coinciding exactly with the rollout of the vaccines. We have all kinds of data coming in with the vaccines of murderers. Then when I realized my own research, cuz I was really tracking the research on these vaccines, not the only person but one of the, one of a handful probably. And I'm seeing and right about it in COVID 19. And the Global P redators are right in detail about these studies. We've got a huge chronology you can see when they come and stuff like that. I realized that they were murdering people well. there'd been a lot of talk about Bill Gates wanting to limit population.
James Egidio: 
He admitted it.
Peter Breggin, M.D.: 
Look, he's not only said it, he's got a section on his Bill Gates Foundation website. It's all section on population control. And people are saying no. Why?
James Egidio: 
But Doc, why do you think that is? With all this stuff that comes out that people take more time to make a decision on such menial things in life, but yet they'll go run and get a shot that hasn't even been tested with controlled groups or anything. We hear about vaccine injuries, we hear about all this stuff that's happening around us, and yet people are still insistent on, I personally know, Three people that dropped dead from the vaccine personally.
Peter Breggin, M.D.: 
But how many, do you know who dropped dead?
James Egidio: 
Zero. I was just gonna tell you that. Zero nine.
Peter Breggin, M.D.: 
Yeah, same. My experience,
James Egidio: 
zero three a 30 year old who dropped dead at his house. His brother found him dead healthy as a horse. His grandmother kept pushing him. Get the vaccine. He gets the vaccine. They all get the vaccine. The husband who he gets the vaccine last year, he ends up with a heart attack. Another friend of mine, 50 years old, drops dead. She's, she drops dead from a healthy, another friend of mine, 65 years old, drops dead. I don't know if anyone that died from Covid 19. Anyone.
Peter Breggin, M.D.: 
Yeah. This is most people's experience and that fits with we're in at least the hundreds of thousands. We could be over a million deaths from the vaccines. It's so crushed. They give out orders from the government. Don't don't waste your time during auto doing autopsies on these supposed vaccine deaths. They send out information like that and people are afraid to do anything to go up against them. A film comes out about it. What's the name of the film? Yeah, that was done by Peterson. That's
James Egidio: 
Stew Peterson.
Peter Breggin, M.D.: 
Stew Peterson. And it's a film. It's not a scientific study, so everybody's complaining. It's not a scientific study that it's right to too gory or this or that. It wasn't made to prove a point. And we need to look at the point.
James Egidio: 
let me ask you something. The question that's never asked that I, and I've listened to a lot of, podcasts with a lot of different people that are on the scene trying to get the word out there. One of the questions I never never asked is, what does this vaccine actually do? In other words, cause I know I saw like a clip where Bill Gates goes with his wife looking on and with Glees talking about we just inject him in the shoulder and we just gotta keep injecting people. And he's got, and he's got this like giddy laugh and he's real happy about it and he just can't wait to get it into everybody. But what does this actually do? This is for the people that are listening to this podcast episode and watching what, so once the injection. Is injected into someone. What's the mechanism in layman's terms as to what this mRNA vaccine does to somebody? What does it do?
Peter Breggin, M.D.: 
Let me start off by saying do anything in your power to prevent your children from getting the vaccine, get them out. Of course. Come outta school. Go to another country. Do anything in your power to stop your children or any child that you have it in your power legally to influence. Don't let it happen. Children do not die from COVID, period. They die from the vaccine in numbers that are significant. Again, now we have hundreds of reports to now we're to the FDA about terrible outcomes for kids. to the, CDC from terrible outcomes from kids. But remember, you gotta up that number between 10 and a hundred times to represent the actual reports. Only in this case with everybody terrified of even talking about it, that the reports are gonna be even less frequent. I think a, probably a doctor would get fired if he told us, if his hospital found out he sent in a report on a vaccine injury. It's really, they really are shutting everybody up. Yeah. This is the, your question is just painful to answer. First of all, it's an entirely experimental procedure, so it's hard to know how bad it will be over time. The main thing is to avoid taking it. Yeah. Might go to www.TruthForHealth.org. That's the a tremendous platform. Created by Dr. Lee Vliet, but mainly get the truth for health and find there recommended protocols for treating post vaccine and post COVID that quite similar post vaccine and post covid illnesses. So that's another very positive thing to tell you to do. Go there. It's a very good place to go. I'm on their advisory council. I get no pay for that. In the world. I don't get no respect for it either but go there and and look up for the next time a friend of yours gets covid or has a vaccine reaction or it feels like they have long covid or feels like they have these long dragged out. vaccine reactions. The reason you get all these same things is because COVID and the vaccine are the same thing to a great extent, except the vaccine has stuff in it. Covid doesn't. When you see pictures of that, of the coronavirus, the Coronas, these little sparks coming up like fingers, and that, that's, it doesn't look like that's microscopic. But these little things are protein spikes that connect to the vulnerable areas of the human being to get into the whole body, not just in the arm, because into the bloodstream goes everywhere. And this spike has been modified cross the blood-brain barrier. So it gets to the brain. thought to have damaging effects too. One of the common damages is to the vascular system, right? Causing small hemorrhages and then clots anywhere, right? The one of the worst things is that the ovaries and the testes have a particular concentration that they build up, and they're causing infertility at high rates around the world. And they caused infertility at high rates in the Pfizer studies. That's why they have to prevent suing. Pfizer should be sued into dust, For the hiding all this data about the ill effects of the of the vaccine. In the beginning they were recreating the Wuhan Institute Spike protein, and they can do it now. computers. It's just the mind blowing. So you become a manufacturer of the spike protein. If you get sick with covid you have the spike protein given to you by the virus. Yeah. But making it is such a horrendously dangerous unexplored area that it never should have been allowed in human beings. If that's what's going on now we know. Now despite, again, what the establishment says, that the capacity of these manufactured spike proteins in the body is such that they can be affected by something called transferase, which enables the new, illicit, illegal dangerously created in your body spike protein materials or the mRNA or the DNA into your nuclei, of your cells. So it's affecting genetically, we don't know to what degree, but it's affecting us genetically.
James Egidio: 
So so what you're saying it's gene therapy, right?
Peter Breggin, M.D.: 
It's gene therapy. we become GMO.
James Egidio: 
So what you're saying is it's not your traditional vaccines which are made from the virulent, which are the dead particles of the virus that are injected in you and your body naturally produces the antibodies. What you're saying is it's gene therapy.
Peter Breggin, M.D.: 
It's a vehicle that gets it into the cell
James Egidio: 
That's what I figured
Peter Breggin, M.D.: 
remembering gets it into the cell.
James Egidio: 
Yeah. I think it's important for the people who are listening to this, that they understand. In layman's terms, that is, I'm not talking scientific or biological terms, the mechanism as to how this works and how it's different from previous vaccines that people may have gotten. I'm not a vaccine person. I think that, proper nutrition, exercise and the natural immune system are the best defenses against most, if not all diseases for the most part. We're all gonna perish one day, but in the meantime it's diet, exercise, and proper nutrition. But of course, we're in a world where people are, don't want to take responsibility for those things, and that's okay. But like I said, I think people take more time to, to make a decision on the car they're gonna buy or Yeah, the food they're gonna order at a restaurant. than they do with getting these, this vaccine. I can't believe even people close to me that I do know that Got it that just, they were so swayed by the media and what the media said that, it was like this chicken little thing the sky is falling instead of thinking it through. And like I said, I lost three people close to me from the vaccine, but didn't lose three people from Covid 19, and it's really sad. The other thing too there's the difference between this gain of function, you were mentioning gain of function, and then recently it just came out through Project Veritas and an undercover expose with this Jordan, Trishton Walker.
Peter Breggin, M.D.: 
Yeah. Where he talked about let's finish that up pretty quickly and then I wanna make a comment on what we need to do politically. Yeah. Pfizer is admitted in his. had made a denial in which it admitted in his own labs, who knew they had these kind of labs, right? In their own labs. They're doing gain of function, they're making harmless viruses pathologic in their labs. So everything that came out in that, the drunken discussion by the Pfizer executive is true. Basically. True.
James Egidio: 
Yeah. And that's, again, it gets back to my point about this whole thing where we see this stuff, it's right out there to be seen and to be heard and to use some critical judgment. So it's what more do people need to see? Instead of calling people like you and Dr. Peter McCullough and everybody else, conspiracy theorist and quacks and disinformation. that's the disinformation that they're putting out.
Peter Breggin, M.D.: 
It's been carefully orchestrated and developed for at least 10 years in its specifics. Yeah. Longer than that in the general principles of public health indoctrination.
James Egidio: 
Yeah. And I think that gets into what you want to talk about now is the politics of this. And Go ahead.
Peter Breggin, M.D.: 
I wanna make a kind of a closing encouraging. Yeah. Yeah. None of this could happen if the United States were functioning as a constitutional democracy and couldn't happen around the world. And the men who perpetrate this have said that that you can't have globalism. That is this enormous monstrous rush and control that. they demonstrated that you can't exercise that if there is a a United States which believes in patriotism and nationalism, they don't say God, but I'd add it cuz they don't talk about that. God, no, of course not Liberty because the people who are proud of themselves are people who are nationalistic in a good sense of being proud of their nation. Not in a militant military sense, call it just patriotism. People who are relatively free and have constitutional protections stop this kind of thing dead in its tracks. So we have a very straightforward approach to this larger problem, which is a larger thing to do, which is restore America, have a a radio TV show. You can find out all about that on www.Breggin.com. But I call it refounding America and restoring ourselves. We have to refound America and restore ourselves, our beliefs, our strength, and if America alone can do it, others will follow. And that is absolutely what we must do. Yeah. I, much of my life, I was a progressive and then I became a libertarian, and now I'm actually a pretty much a conservative, something my parents thought was evil I didn't meet any conservatives as I went to Harvard, even back in the fifties. they didn't have hardly anybody there who was a conservative. But if we can put into office and overcome the fraud in the election and just inundate with votes that are for liberty. If you can't imagine ever being a conservative as I couldn't until I cut grown up completely, or more or less then just think, freedom, be for freedom and individualism. They actually, specifically the globalists, write about how evil individualism is.
James Egidio: 
Oh yeah, absolutely. This is good versus evil. This is good. Versus evil.
Peter Breggin, M.D.: 
Be for freedom. Now we got a really big problem because the guy who represented freedom and did a lot of good things named Donald Trump went hook, line and sinker for the whole globalist agenda for vaccines. Even though he said, and I believe him, that he was anti globalist. He said I'm an anti globalist president. I don't care if globalist republicans don't wanna gimme money or support me. I'm anti globalist. I'm from America. America first. All right. He put America last when they came to the vaccine. He has not recanted, he is not said. I am sorry for that disaster I caused if Trump doesn't come around. And I actually love the guy. I think he had very good heart in a lot of places, but he got bamboozled or he's part of the problem. I don't know what
James Egidio: 
I have to agree with you a hundred percent. I'm glad you said that
Peter Breggin, M.D.: 
so let's get another person in who believes in freedom and yes. Openly anti these vaccines.
James Egidio: 
I am so glad you said that. And you know what's so interesting about these globalists is I believe that this is an attack and it still is and they made it known this Harari that hangs out with the Klaus Schwab, the Evil Empire. he says, we wanna do away with people that believe in God. And I believe that this was an attack on Judeo Christian beliefs, this whole covid thing. And it, and what they wanna do. Most believe this now. Go ahead. Yeah. No. And they wanna attack the two most important pillars of people. And that's faith and family. If they can chip away at that and let people believe that the government can take care of you, and that the government's the end all cure all for everything, then that's what they want. They want that control. And people have to get this through their head. This thing with this division of mask versus unmasked vaccine versus. get shed that. Forget about that. Yeah. That's not what this is about. It goes back to United, we stand divided, we fall, and if we continue on this course of this division and these fights over CNN versus Fox and all this crap, and then plus the entertainment that we have out there, we're going down a bad path. It's, the ending is not gonna be good if we continue on this course,
Peter Breggin, M.D.: 
which is already bad and it's gonna get worse and worse. Yeah. It's gonna be a Chinese empire, folks. It is end up.
James Egidio: 
I know, I tell people, I told people years ago, I said, listen, I said get used to eating Chinese food because if we continue on this course, that's what it's gonna happen. listen, Chinese people are good people. I'm not picking on Chinese people in particular.
Peter Breggin, M.D.: 
It's a Chinese communist party.
James Egidio: 
Exactly. It's the politics of the parties and even our parties. And I'll tell you,
Peter Breggin, M.D.: 
most Chinese don't even belong to the parties.
James Egidio: 
No, and it's on both sides of our political party too, because Republicans are not any better than the Democrats. I think that, like you said, we need somebody to come in that is going to stand up for individualism, nationalism and for what's right. And that's family, faith and God and this country and getting along and cut this division out. It's baloney. It's horrible
Peter Breggin, M.D.: 
folks. You've been hoodwinked by the mob. The biggest mob. We, the global predators.
James Egidio: 
I keep saying I'm glad I'm the age I am, doc
Peter Breggin, M.D.: 
It's been a pleasure. It's been
James Egidio: 
Absolutely. Let me, yeah, let me the book is Doc, you want to go ahead
Peter Breggin, M.D.: 
the book is Covid 19 and the Global Predators. It is it is the deepest, first of all, in terms of covid. It's the broadest, most comprehensive analysis. But much more than that. It turned out to be the most comprehensive analysis of globalism and its destructiveness is nothing comparable. And Bobby Kennedy, Robert F. Kennedy Jr. Who's written a very wonderful very good book. The Real Anthony Fauci,
James Egidio: 
I have that book
Peter Breggin, M.D.: 
A month before he, that book came out. He was so generous as to endorse my book as the deepest dive into the broad criminal conspiracy. And his book is the deepest dive for sure into Fauci s Life. In Fauci. She's role in this and it's it's good in a lot of other ways too, but pretty much the folks who are reading the books, this is the book that will give you the knowledge. You can read it in parts and in chapters. You can use the huge index. You can use the huge chronology. It's well written. Peter McCullough says this I think on the book jacket, I haven't got minute got it here. Yeah. Show us the book, please. There it is. There's the book. Yeah. Peter McCullough says Breggin is an intrepid scholar as he assembles, it's really Peter and Ginger bragging. But I do the writing as he assembles all the pieces to the puzzle. This part I love. Sit forward with both feet on the ground and be ready for the most gripping non-fiction that just rocketed into your library. What you will learn may save you and your family in the turbulent times ahead. So it's much more than just about covid and you'll even understand things that are going on in the war in Ukraine and yeah, and inflation and so many other things because it's all about the globalist manipulating the world. I never thought I'd look that way, but that's the way I learned it. Now,
James Egidio: 
it could also be found on www.WeAreThePrey.com, so you can buy it directly on, on Dr. Breggins website. www.WeAreThePrey.com. And of course your wife, I gotta give her a lot of credit too, and I know you do.
Peter Breggin, M.D.: 
Of course you can keep track of us. I really don't do this very well, and I'm glad you asked me to stop and do it. The most important thing you can do to keep in touch with us and it's free is to go to www.Breggin.com our amazing website www.Breggin.com and get our free Bregging Alerts. They're called the Breggin Alerts. There's, we have 50,000 people now that get them almost 50,000 and the opening rate, which shows how interested how much the audience is really interested is way beyond anything we've heard for anybody else. It's a 50% opening rate on a, basically a newsletter and most get opened at somewhere between 10, 12% so the people really are paying attention to what we're writing and that will keep you up with a lot of what we're doing. It's a, you guys are amazing. You guys are absolutely amazing. Here we go.
James Egidio: 
There's a gentleman who at life starts at 86, right? Doc
Peter Breggin, M.D.: 
At 83, a whole new life began, and I could leave you with that. Larry, give one last, this is the last thought, that if you get involved in this, if you start talking to people, going to meetings of people who are familiar with these things and sympathetic you will, or go to conservative meetings even though you've been a progressive all your life and see what nice people they tend to be.
James Egidio: 
Absolutely.
Peter Breggin, M.D.: 
And just get involved. And you will start making friends like you never had before in your life. Never. Yeah, absolutely. And these are dedicated, idealistic, caring people. The very opposite of what the progressives and Bill Gates are trying to tell you. And the opposite of Obama wanted to tell you. And Hillary wanted to tell you, they're not these dumb people hanging onto their guns and their bibles. No. They're amazingly inspired people. You'll have a floating group of friends and that will help you change the world because they'll give you political avenues to become active.
James Egidio: 
Yeah. And that's the main thing is just is opening up your mind and using some critical thinking. You know what I mean? Because I know there's people out there that got the vaccine and I don't begrudge anybody that's made their decision. But what I say too, and I think you'll agree with me, doc, is think it through before you do it. Don't just run and get it, or just open your mind up to it. Just open your mind. That's the main thing, you guys are amazing. Thank you so much For your time on this podcast episode and you're writing another book I, from what I understand, correct.
Peter Breggin, M.D.: 
I'm always writing and Ginger's always researching yes.
James Egidio: 
Hopefully I can have you back on. Yeah,
Peter Breggin, M.D.: 
I don't wanna get into that right now.
James Egidio: 
I know, but I'll get you back on the podcast and we can talk about that too.
Peter Breggin, M.D.: 
Oh, absolutely. Absolutely.
James Egidio: 
Thank you so much and God bless and thank you for your time. Bless and
Peter Breggin, M.D.: 
God bless the audience and thanks it's hard to take seriously these incredible things and
James Egidio: 
I know.
Peter Breggin, M.D.: 
Thanks for giving us a good try.
James Egidio: 
Thanks, doc. Appreciate it.